Peso Pluma's ex, Jeni de la Vega is engaged.
Eleazer Gómez asked her to marry him.
What happened?
In recent months, Mexican singer Hassan Emilio Kabande Laija, better known as Peso Pluma, has become an international sensation.
Fans of Peso Pluma want to know everything about the young singer's life, including the identity of his ex-girlfriend, who recently got engaged to actor Eleazar Gómez.
It's worth noting that almost two years ago, Eleazer was arrested when his then-girlfriend, Tefi Valenzuela, accused him of domestic violence.
Will they live happily ever after?
In an interview with to TV Notas from several months ago, Peso Pluma's ex-girlfriend revealed that she was dating someone new.
«I met Eleazar about a year ago through a mutual friend, and he has treated me very well so far. He's very courteous,» she said.
In addition to his troubles with Tefi Valenzuela, Eleazer faced a similar situation with singer and actress Danna Paola.
Jeni de la Vega is the first woman he's dated publicly since his arrest.
More about La Doble P's ex-girlfriend
According to Metro World News, Peso Pluma's ex-girlfriend is currently 29 years old.
Karla Jennifer de la Vega, her full name, is not only an actress and TV host but also a model and influencer.
She gained recognition after appearing on the show Enamorándonos, where she dated various contestants.
She has also appeared on Tu Casa TV and Amazon Music News, as well as on El Circo on Bandamax.
«I know it's a past that will always haunt him»
In another interview with Chisme No Like, Jeni de la Vega confirmed her engagement to Eleazar Gómez.
«I know it's a past that will always haunt him (referring to the accusations of domestic violence) and that he is paying the consequences for his actions.»
Peso Pluma's ex also revealed that they plan to tie the knot in the New Year in Mexico City.
She shared that they plan to go all out and are taking their time planning this celebration.
Does Peso Pluma know about Jeni's wedding?
In reality, few remember the relationship between Peso Pluma and Jeni de la Vega. The actress recalled how their relationship began.
«It all started on social media. He followed me, and I did the same. He replied to my stories, but it was pretty normal,» the young woman recounted on a YouTube program.
To date, 'Plebada' singer has not commented on Jeni's engagement to Eleazar Gómez.
He has been making headlines in recent days due to the cancellation of several concerts in Mexico.
Are Peso Pluma and Nicki Nicole dating?
According to Aló, Peso Pluma and Argentine singer Nicki Nicole were allegedly spotted kissing.
It appears that the two young artists have taken their relationship to the next level. They collaborated on the song 'Por las Noches Remix'.
After the release of this song, they were seen having fun at Disneyland.
Photos of them hugging and holding hands went viral on social media, leaving no doubt about their relationship.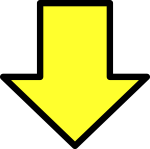 Related post