Peso Pluma and Nicki Nicole: A new couple?
A shared love of soccer and a musical collaboration.
They were spotted at Newell's Stadium
The name Peso Pluma has been on everyone's lips for several weeks, but now it's for something that many though was inevitable.
Recently, Hassan Emilio Kabande Laija (the singer's real name) was seen looking quite happy with fellow singer Nicki Nicole.
It's worth remembering that 'Tulum' and 'Lagunas' singer recently had to cancel several concerts in different cities in Mexico and the US due to death threats.
After narcomantas appeared in Tijuana, he decided to exercise caution.
Peso Pluma and Nicki Nicole: United by soccer
What seemed like just another match for Club Atlético Newell's Old Boys and Estudiantes de La Plata, had an extra ingredient.
In one of the boxes at Marcelo Bielsa Stadium, singers Peso Pluma and Nicki Nicole were seen cheering on the team, also known as La Lepra.
Accompanied by the family of the Argentine rapper, both were sporting red and black jerseys, while engaging in lively conversation.
Fans of the artists know that both are ardent soccer fans. La Doble P even played on Chivas' youth teams.
Are they officially a couple now?
Although neither of them has said anything about it, it seems that Peso Pluma and Nicki Nicole are now an item.
In July of this year, they collaborated on the song 'Por las Noches Remix', which immediately became a hit.
What's more, they both share a love for soccer and, as if by coincidence, even the colors of their teams.
While Nicki recently revealed herself as a Newell's fan, Peso Pluma roots for Atlas. Both teams wear red and black.
«Welcome home, Nick!»
According to infobae, the presence of Nicki Nicole, Peso Pluma's rumored girlfriend, was celebrated by Newell's on their social media.
«How lovely it is to have you at home, Nick! Welcome, Leprosa,» the soccer team tweeted.
The 23-year-old singer even dyed two strands of her hair red to match her team's colors.
Could it be a matter of hours before Hassan Emilio and Nicole Denise make their relationship official and declare their love?
«I love listening to him»
It's worth noting that the couple had already been seen together several months ago, enjoying themselves at Disneyland.
Now that they've been spotted together at Newell's Stadium, it's worth remembering when Nicki Nicole shared her first impression of La Doble P.
In an interview with MTV, the Rosario, Argentina native said that she first got to know Peso Pluma through his music.
«What I feel when I listen to him, I don't know why, it gives me a sense of nostalgia. It's like a good nostalgia. I love listening to him…,» she revealed.
Peso Pluma and Nicki Nicole professed their love
According to El Universal, Nicki Nicole and Peso Pluma met during the recording of the song 'Por las Noches Remix'.
Not long after, the two singers began to profess their love for each other through social media — mainly La Doble P.
In August, on the occasion of the Argentine rapper's birthday, the Mexican singer sent her a spectacular floral arrangement.
After being spotted at Newell's Stadium, where will this new couple be seen next? To see the singers click HERE.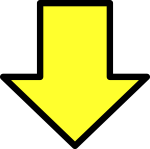 Related post