Paty Navidad is going through a family situation.
She is absent from social media.
She sends messages to followers.
The second finalist of 'La Casa de los Famosos 3', Paty Navidad, has stayed away from both the spotlight and social media.
She has recently taken some time to let people know why she has not been active on social media.
Within her official Instagram account, she made a post explaining the reason why she made that decision.
She also expressed her gratitude to her fans for the constant support she has received after her absence due to a personal situation.
Paty Navidad Family Situation and social media
In a moving message, Navidad shared with her followers the complex family situation that has kept her away from the social media.
After her return to the artistic media, the Mexican actress promised to give her best, but in recent weeks, her presence on social media has decreased.
The reason behind her absence lies in concern for the health of her mother, whom she considers her priority at the moment.
Within her post, she thanked her followers for their love, prayers and support, highlighting her mother's improvement and her faith in a speedy recovery.
The actress shares what is happening
Paty Navidad used her social media to post a video where photographs of herself appear while her song 'Que hablen de mí' can be heard.
«Infinite thanks to all my followers, teams and official-international fandom for their understanding, affection and support at this time,» she wrote.
«Unfortunately I have not been able to be in touch with you or be present on my social media as I would like,» she added.
«My mother's is much better, we have faith that she will soon be completely recovered,» said Paty Navidad.
Thank you message to her followers
In addition, the soap opera actress of 'La fea más bella' assured that her mother will be «prepared for the next surgery.»
«Thank you from the bottom of my heart for your valuable and powerful prayers. We receive them with love and gratitude,» argued the singer.
«Together with God's blessing and the love of my family, they have made my mother stronger, motivated and recovered every day,» she said.
«I miss you very much, although you are always with me, you are with me and I carry you with me all the time in my mind, soul and heart,» she said.
The priority: Family health and community support
To conclude her post, she stressed her gratitude for "supporting me, loving me and accepting me as I am, God take care of me, protect me and bless me.»
The emotional post was quickly filled with loving messages and good wishes for the speedy recovery of Paty Navidad's mother.
Her fans expressed their desire to see her back soon and sent her messages of encouragement and support during this difficult time.
"We hope that everything continues to evolve in the best way," "We also miss you a lot," "The important thing is your mom's health," it reads.
Multiple reactions on social media
«Always with you», «Ayyy Marcia! We miss you,» «We love you and understand that your priority is your family,» they said.
«Speed ​​recovery for your mother», «I miss you», «We thank God that your mother is recovering,» they wrote.
The situation has generated a sense of community among her followers, who show their solidarity.
The actress, known for her participation in renowned soap operas such as 'Por ella soy Eva', has received a lot of affection at the moment.
The desire to return to the media soon
The actress's message of gratitude reflects her affection for her followers and her desire to be present again on the social media.
The immediate reaction of her fans highlights the emotional impact that Paty Navidad generates in her virtual community.
Within her post, the actress reserved more details regarding his mother's current situation, she only assured that she is doing better.
On the other hand, her fans await her early return to the media. HERE YOU CAN SEE THE VIDEO.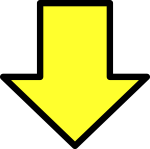 Related post