Paty Navidad Encounters a Drug Dealer
Actress Discusses Whether She Was in Danger
How Did She Find Herself in That Situation?
Paty Navidad chose to break her silence after the stir caused by Anabel Hernández's provocative book, «The Narco Ladies: Loving in Hell.»
In it, the actress is alleged to have received a significant sum of money from Arturo Beltrán Leyva.
The former participant of MasterChef Celebrity México is no stranger to confronting the controversies that have surrounded her.
She admitted to meeting the drug lord known as 'El Barbas'. However, the Culiacán, Sinaloa native emphasized that events didn't unfold as the author described.
Her side of the story
Paty Navidad chose to «refute» the claims made by Mexican writer and journalist Anabel Hernández.
In a video, the actress recounted her experience and how she became associated with one of the most notorious drug traffickers in history.
The soap opera actress released a video where she detailed her encounter with the drug lord, as outlined in the journalist's recent publication.
In the video, she stated that there are «many truths» but also «inconsistencies.»
Actress clarified the situation
So, instead of allowing people to hear only one side of the story, she chose to come forward and share her account of events.
The actress shared that she was coming from the state of Culiacán when she decided to attend a charity event.
Paty mentioned she was hired to perform a private concert for someone's birthday.
However, she stated that shortly after arriving at the venue, she realized the guest of honor was none other than the aforementioned drug trafficker.
He wanted to take her to a room
Likewise, she explained that she performed five songs, which included «Cielo Rojo.» Later, the actress awaited her payment.
But 'El Barbas' compelled her to follow him to a secluded, dimly lit room where he purportedly intended to provide her payment.
She emphasized that in Anabel Hernández's publication there are «many truths» but also «inconsistencies.»
It was then that Beltrán Leyva made sexual advances towards Paty Navidad, tying them to the condition of her payment.
Nothing happened between her and the drug dealer.
She adamantly denied that anything else transpired between her and the leader of the feared Mexican cartel.
«The man was attracted to me. I felt that he was drawn to me and, yes, possibly he would have wanted something more to occur, but I must clarify that it didn't,» she said.
«What they mention about being in the room did happen, but he didn't lay a hand on me. Perhaps he attempted, but it didn't escalate beyond that, and the truth must be told,» the actress stated.
«Afterward, we exited and he said everything was fine, nothing transpired. I'm grateful to the Lord that he instructed his men, 'Escort her and let her leave,'» she added.
The only one who dared to speak
It's important to note that, so far, the actress is the only one who has confirmed the accuracy of Anabel Hernández's account.
Although Paty mentioned that the writer didn't depict the events accurately.
This revelation sparked a flurry of reactions on social media, as fans of the TV host expressed their surprise.
«I admire how you always confront situations with your head held high, Patricia Navidad,» a user commented.
They applaud the bravery of the actress
The video was broadcast on the Magañisimo YouTube channel, leading many internet users to leave comments for Paty.
«Paty Navidad is an admirable woman!! Damn hardworking and filled with so many values and virtues,» one user wrote.
«Anabel Hernández isn't attacking anyone. She writes about drug traffickers, and if some people get dragged into the mud, that's not her issue,» commented others who didn't support Paty.
WATCH FULL VIDEO OF PATY NAVIDAD SAYING SHE MET A DRUG DEALER HERE.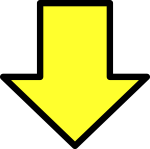 Related post