Lola Hernández talks about setting boundaries.
She promotes positive reinforcement.
The parenting expert stresses the importance of setting limits.
In a revealing conversation full of wisdom, family counselor and specialist in autism and other developmental disorders, Lola Hernández, shared valuable advice on parenting.
The popular parenting expert spoke about the importance of setting limits for children.
In an exclusive interview with MundoNow, Lola highlighted the importance of understanding the concept of boundaries and how they influence the healthy development of children.
Lola Hernandez, renowned family counselor and autism specialist, joined MundoNow to address a crucial issue in raising children: How to set boundaries.
Setting boundaries for your kids
With her experience and knowledge of child development, Lola provided an enriching perspective on the subject.
Hernández began the conversation by highlighting the importance of setting boundaries for kids.
She likened boundaries to a containment barrier, similar to keeping cattle inside a fence for their safety.
As in everyday life, limits allow children to understand how far they can go and how social interactions work.
Setting boundaries in a positive and respectful way
Lola emphasized that limits should not be imposed authoritatively, as this can lead to a dynamic of control and resistance.
Instead of imposing them, parents should set limits clearly and consistently, fostering a mutual understanding between themselves and their children.
It is essential that boundaries are set in a loving and respectful way.
The successful family counselor provided concrete examples of how to set limits in everyday situations.
Fostering communication and observation
She explained that it is essential to teach children how to communicate their wants and needs appropriately, instead of resorting to disruptive behaviors.
In addition, she stressed the importance of observing how adults respond to children's requests and how this influences their future behavior.
Lola highlighted the importance of constant observation in parenting.
She encouraged parents to look at unwanted behaviors and identify how they are contributing to them.
Consistency, emotional challenges and reflections on parenting
In addition, she stressed the need for consistency between what parents say and what they do, since children learn more through observation than verbal instructions.
Hernandez also addressed the emotional challenges parents face when setting limits.
She noted that often guilt and societal expectations can influence parenting decisions.
In this sense, she invited parents to reflect on their intentions when setting limits and to focus on their children's well-being and positive development, instead of seeking external approval.
Raising responsible citizens
The interview concluded with a powerful question: What kind of children do we want to leave the world? Lola Hernández called on parents to consider the influence they have in creating future citizens and adults.
She stressed that parenting is a shared responsibility and that each action and limit leaves a lasting mark on children's development.
The conversation with Lola Hernández on parenting made it clear that parenting is a constant challenge that requires self-assessment, consistency and love.
Limits, set with understanding and empathy, are essential tools for guiding children toward healthy development and a balanced life.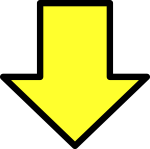 Related post