What are the best minor cosmetic procedures?
Some stand out for their speed and effectiveness.
Discover 5 non-invasive cosmetic procedures for face and body.
Discover the most sought-after non-invasive cosmetic procedures!
Looking younger and rejuvenated is a goal more people are aiming for and, according to statistics, women more frequently turn to these types of interventions. However, men are also taking advantage of aesthetic treatments.
Non-invasive cosmetic procedures are highly sought after due to their effectiveness, affordability, and minimal recovery time. Let's explore the best options and what they entail.
5. Best non-invasive cosmetic treatments: Botox
Botox is one of the most commonly used non-invasive cosmetic procedures worldwide.
It involves injecting small doses of botulinum toxin to reduce muscle activity in areas prone to expression lines, such as the forehead and crow's feet.
This cosmetic procedure is popular among individuals aged 35 to 50, although there has been an increase in the number of people under 30 seeking preventative treatments.
The majority of those opting for Botox treatments are women looking to diminish or delay the appearance of facial wrinkles.
4. Injectable fillers

In the United States alone, statistics show that at least 3 million people visit clinics for injectable fillers, especially for areas like lips, cheeks, and the forehead.
These fillers are also used to soften expression lines or reduce the appearance of certain types of scars.
Known as fillers or dermal fillers, these injectables add volume to specific facial areas, smooth wrinkles and expression lines, and promote a youthful appearance.
Facial fillers are also utilized to reduce scars caused by injuries or acne.
3. Non-invasive cosmetic procedures: Dermabrasion

Dermabrasion is a non-invasive surgical procedure aimed at improving the appearance of the skin for those a history of acne, age spots, wrinkles or scars that haven't improved with other treatments.
This process gently uses an abrasive instrument to sand the top layers of the skin.
During dermabrasion, patients are given local anesthesia, though sometimes general anesthesia is chosen for a painless exfoliation process.
This non-invasive cosmetic procedure removes dead cells and upper layers of the skin showing signs of aging, promoting skin regeneration for a smoother and more even appearance.
2. Chemical peel

Chemical peel, also known as chemical exfoliation or peeling, is a non-invasive cosmetic procedure that involves applying a chemical solution to the skin to remove damaged or aging layers.
Generally, it is performed to achieve a more youthful appearance by reducing wrinkles, age spots, and scars.
Chemical peels use a solution made up of glycolic, salicylic, lactic acids, and other exfoliating agents that penetrate the skin's superficial layers, eliminating dead cells and achieving a rejuvenated appearance.
1. Non-invasive fat removal

In recent years, CoolSculpting has become a popular alternative to liposuction because it is a non-invasive fat removal process.
CoolSculpting freezes small areas of fat that are hard to eliminate with exercise and diet alone.
BodyTite is another method for tightening and toning targeted areas to reduce the appearance of fat without surgery.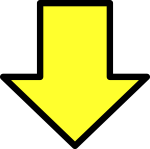 Related post