Ninoska Vásquez responds to criticism.
She's Vicente Saavedra's new girlfriend.
Ninoska denies breaking up his relationship with Clarissa Molina.
In mid-May, Clarissa Molina surprised her fans by announcing she was splitting with then-fiancé, Vicente Saavedra.
She shared the news in a statement on social media, marking the end of a relationship that had long been in the public eye.
The Puerto Rican El Gordo y La Flaca correspondent and beauty pageant winner decided to make the end of her engagement official.
Her statement was respectful but shocking to her fans.
Clarissa Molina announced the end of her engagement
Rumors about a possible split had been circulating for weeks.
However, it was Clarissa herself who decided to put an end to the speculation by announcing the news publicly.
In her statement, she thanked her fans for their support and asked for respect and privacy during this challenging time.
The sad news was surprising to those who had been anticipating seeing the pair walk down the aisle.
Clarissa Molina and Vicente Saavedra were a beloved couple
Clarissa Molina and Vicente Saavedra's relationship was closely followed by their fans, many of whom eagerly anticipated their wedding.
However, a few months ago, at the end of July, Vicente Saavedra confirmed the unexpected with an Instagram post.
He revealed he was dating stunning Venezuelan model Ninoska Vásquez.
The revelation created a buzz on social media, especially given how recent his breakup with Clarissa was.
Ninoska Vásquez and Vicente Saavedra
Since then Ninoska Vásquez and Vicente Saavedra have continually showcased their affection and joy on social media.
They both share pictures and special moments, capturing the attention of their followers.
Yet, this visibility has also drawn negative comments, with many criticizing Ninoska Vásquez, insinuating she played a part in Clarissa and Vicente's split.
Ninoska recently shared an Instagram post featuring her new boyfriend and several people insinuated that she was the reason behind the couple's breakup.
Ninoska Vásquez  responds to criticism
«It's because of you that Clarissa was left,» one user commented on Ninoska's post.
The Venezuelan model gracefully replied, «I don't believe someone would leave a woman like her for another.»
People applauded her mature and respectful response regarding Clarissa Molina, who was previously engaged to her boyfriend Vicente Saavedra.
Yet, when another commenter voiced their disapproval of the blossoming relationship, Ninoska didn't hesitate to respond.
Ninoska defends herself
Ninoska calmly responded: «It's good that you're not in the relationship, so it doesn't affect you.»
This response was also applauded by many who appreciated her ability to handle the criticism gracefully.
The relationship between Vicente Saavedra and Ninoska Vásquez continues to be a topic of interest and debate on social media.
While some support the Puerto Rican businessman's new relationship, others continue to question how quickly it started after his split from Clarissa Molina.
Clarissa remains silent
In the midst of all this, the TV host has maintained a low profile since the breakup and has not publicly commented on her ex-fiancé's new relationship.
The news remains a hot topic on social media, with the romantic lives of these public figures continuing to attract attention and speculation.
This situation underscores that the personal and romantic relationships of celebrities often unfold on the public stage, where criticism and scrutiny are inevitable.
Ninoska's graceful response to her critics should serve as a lesson to us all.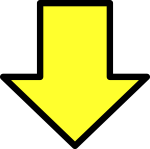 Related post