New guidelines to avoid Sudden Infant Death Syndrome.
Follow these new safe sleep guidelines.
What is Sudden Infant Death Syndrome.
New recommendations have been released that address Sudden Infant Death Syndrome. Now doctors stress that babies should always sleep on their backs and avoid co-sleeping under any circumstances. The recommendations were released by the American Academy of Pediatrics (AAP).
Studies indicate that in the UK, 196 babies and young children still die each year from Sudden Infant Death Syndrome (SIDS). While in the United States, around 3,500 babies die each year and the numbers have been stable since the 1990s after a major campaign about sleep safely was launched.
How to prevent SIDS
It is still unclear what causes SIDS, but there is new guidance that can help prevent this terrible event. The American Academy of Pediatrics has released new safe sleep guidance for babies.
Dr. Rachel Moon, a professor of pediatrics at the University of Virginia School of Medicine and lead author of the recommendations, stated that they apply to children up to one year of age. «A baby's death is tragic, heart-breaking and often preventable,» she said. Filed As: This can cause the death baby
What can parents do to keep their babies safe?
She said it is very important for parents to know that your baby has to sleep in a crib on their back: "If we've learned anything, it's that simple is best: babies should always sleep in a crib or bassinet, on their back, without soft toys, pillows, blankets or other bedding," she stated.
Some parents don't want to put their babies in cribs because sleeping with babies can help with breastfeeding or because of cultural preferences, and that puts the baby at risk. «The evidence is clear that this significantly raises the risk of a baby's injury or death, however, and for that reason AAP cannot support bed-sharing under any circumstances,» the report states. Filed Under: This can cause the death of a baby
Recommendations to avoid tragedy
According to the The Sun, it is recommended that the babies sleep on a flat surface without being at an incline. They also endorse the Safe Sleep for Babies Act with the goal to ban unsafe crib bumpers and sleepers by mid-2022. According to the experts, bumpers should only be used for decorative purposes.
These devices have caused more than 100 deaths in 30 years in babies, according to the report. The report also recommends «feeding with human milk is recommended because it is associated with lowering risk of SIDS. It goes on, «Keep soft objects, such as pillows, pillow-like toys, quilts, comforters, mattress toppers, fur-like materials, and loose bedding, such as blankets and nonfitted sheets, away from the infant's sleep area to reduce the risk of SIDS, suffocation, entrapment/wedging, and strangulation." Filed Under: This can cause the death of a baby
The post Attention! This could cause the death of your baby; recommendations to avoid it appeared first on MundoNOW.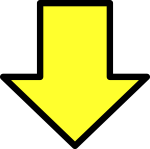 Related post