A Navy pilot was rescued after ejecting from plane during training.
The routine training exercises took place in Key West, Florida.
He was taken to the hospital.
Navy pilot rescued after ejecting from plane during training. A member of the United States Navy was forced to eject from his plane during a training exercise in Key West, Florida, according to NBC Miami and the Miami Herald.
The near tragedy happened on Wednesday morning about 25 miles from Key West, according to preliminary reports. As soon as the pilot ejected, rescue protocols were activated.
NAVY PILOT EJECTS FROM PLANE DURING TRAINING
Authorities indicated that the pilot was doing routine training about 25 miles off Key West in a Northrop F-5 Tiger II aircraft when he ejected and landed in the water. Rescuers were immediately dispatched.
The pilot was stabilized and taken out of the water. He was transferred to the Ryder Trauma Center at Jackson Memorial Hospital. He was awake and stable at the time. So far the pilot's identity has not been released.
NAVY OFFICIALS RESPOND
The pilot is a member of Fighter Squadron Composite 111, a Navy Reserve squadron that is based at the Key West Naval Air Station. Authorities are still investigating what caused the pilot to eject from his aircraft.
"The safety and well-being of our pilot remains our top priority. The cause of the incident will be investigated,» the Naval Air Station said in a Facebook post.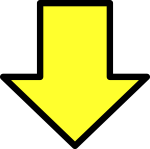 Related post