Myrka Dellanos defends Luis Miguel.
She claims that Aracely Arámbula isn't telling the truth.
«I know he wants to spend time with his children.»
Myrka Dellanos defends Luis Miguel against Aracely Arámbula's accusations.
The singer's former girlfriend stated that El Sol de México does want to spend time with the children he shares with the actress.
Dellanos also expressed her hope that Miguel and Daniel will get to know his oldest daughter, Michelle Salas, so they can visit their father together.
These comments come in the wake of Arámbula's claims that Luis Miguel is a delinquent dad who doesn't pay child support, and that he's too cozy with Paloma Cuevas.
Myrka Dellanos defends Luis Miguel

In a surprising development in Luis Miguel's personal life, Myrka Dellanos recently defended him on La Mas Caliente.
«It's vital to note that he is current with his children's support payments,» Dellanos emphasized during the interview, countering Arámbula's claims.
Dellanos' remarks have highlighted El Sol de México's present situation regarding his children, sparking further discussion.
«We must remember that those children were born in Los Angeles. They are American,» Myrka Dellanos said, refuting La Chule's accusations.
Is Luis Miguel a delinquent dad?
Myrka Dellanos, who once shared a close bond with Luis Miguel, has offered an alternative viewpoint regarding actress Aracely Arámbula's claims.
«And if he hadn't paid that support, he would have been arrested upon entering this country, according to U.S. laws,» she remarked.
The journalist highlighted her uncertainty as to why Aracely Arámbula is talking publicly about Luis Miguel, particularly focusing on their financial situation.
«I can't fathom her reasons, as I don't know what's going through her mind,» the television said in the interview.
Does he want to see his kids?
«Luis Miguel deeply loves his children and yearns to be with them. He has always wanted to have a family and to cherish moments with them. That's always been his dream.»
Dellanos' comments starkly contrast with those made by Aracely Arámbula, casting a shadow of doubt over the singer's parenting.
«If you see, he shares a profoundly close bond with his daughter Michelle,» the presenter emphasized, referring to the relationship between Michelle Salas and Luis Miguel.
The nature of Luis Miguel's relationship with his children has consistently captivated both the media and the public at large.
An uncomfortable situation?
«She was just at his concerts in Las Vegas. They seem very affectionate with each other. I know he yearns to spend time with his children,» she continued.
Dellanos emphasized that Luis Miguel wants Miguel and Daniel to get to know Michelle Salas, his eldest daughter.
«Perhaps through Michelle, who is their sister, especially now that the children are older…» the Cuban presenter began.
«Maybe she, serving as a bridge, can communicate with them so the children can visit their father along with her,» Dellanos shared.
Myrka Dellanos defends Luis Miguel and says loves his children
Additionally, she emphasized that the 'Mexico en la Piel' singer wants to be with his children, in spite of the comments made by his ex.
«Luis Miguel adores them and what he truly wants is to see them and have his children close,» shared the singer's ex-girlfriend, amid the ongoing controversy.
It's worth noting that, as of now, no specific details regarding Luis Miguel's child support, or any other agreement, have been shared publicly.
As the controversy unfolds, it's expected that more developments will arise in this ongoing saga between Luis Miguel and La Chule.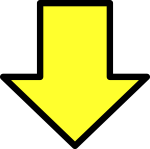 Related post