Mugshots that were said to be the Texas mall shooter are another man.
The Mauricio García killed at the scene did not have a criminal record.
Have they revealed photos of the person responsible?
Last week the Texas mall shooting was all over the news. The person responsible killed eight people and is believed to have held white supremacist and neo-Nazi beliefs. Two mugshots that were said to be him began circulating online but authorities have confirmed that they are of a different Mauricio Garcia.
The photos were also circulated by some mainstream media. However, the suspected shooter in Allen, Texas did not have a criminal record.
Photos of the wrong Mauricio García circulated online!
As credible information about the gunman, Mauricio Garcia, 33, slowly emerged, a series of social media posts claimed that two different mugshots showed the shooter. Various posts sharing the two images racked up thousands of views.
These mugshots are not of the Allen, Texas gunman. The photos in question are from third-party websites that shares mugshots taken from local law enforcement agencies. The man in those photos is a different person with the same name.
The Texas shooter didn't have a criminal record
The Dallas County Sheriff's Department never arrested the shooting suspect, spokesman Doug Sisk said. Sisk said in an email that the individual in the two mugshots seen online has the same name but a different birthday than the shooter.
Authorities have yet to release a photo of the shooter. Garcia had apparently been working as a security guard and was discharged from the Army in 2008 due to mental health issues.
The photos went viral online
"Here is the Mexican national Mauricio García, shooter at the mall in Allen, TX," said a tweet with one of the images, which shows a man with pierced ears and a red t-shirt.
Another tweet with a different mugshot, in which the man has a tattoo on the left side of his neck, says: "BREAKING – Texas Mall Mass Shooting: Mauricio Garcia, 33, ID'd Gunman."
The tragic shooting
According  The Associated Press, the mugshots show a person named Mauricio Garcia, but not the person who carried out the attack, according to the Dallas County Sheriff's Department.
The gunman at Allen Premium Outlets got out of a car and began shooting people in cold blood, killing eight and wounding several more before he was killed by a police officer, according to authorities.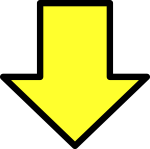 Related post