Mrs. Rosa confesses the real reasons why her marriage with Pedro Rivera ended
Just a few days ago, Jenni Rivera's mother claimed that, despite being divorced, he continued to give her money
The great lady always had the support of Jenni and Lupillo Rivera
Although just a few days ago, she claimed that, despite being divorced, Pedro Rivera continued to give her money, Mrs. Rosa confessed through a video why she ended her marriage with him, with the support of Lupillo and Jenni Rivera.
Less than a day after having premiered on her official Youtube channel, this revealing video already has more than 45 thousand views, in it, the great lady remembers the pain she felt when her then husband and father of her six children humiliated her.
Mrs. Rosa discovered that Pedro Rivera had another son
The great lady recalled that on one occasion she was «clinging to the bun» with Pedro Rivera when they told her to go with her son Pedro because they had found the photo of «the child» (Juan Carlos, son of Don Pedro): «I went well I was angry and I told her: 'this photo doesn't fit here, I only have 6 children' «.
Mrs. Rosa admits that that time she got very angry and had a lot of courage, although what would happen next, she did not expect: home of Pedro (his son) and they congratulate me and I see all the people and everything and then I fainted from the emotion and at the same time from the courage that I was carrying "(TO SEE THE VIDEO CLICK HERE).
«Now I'm going to get divorced»: Mrs. Rosa
In good spirits despite the traumatic nature of this memory, Mrs. Rosa recalled that the next day she went to her daughter Jenni Rivera's house, leaving everything behind: «It was when Pedro said that they took him out '.» His son Lupillo Rivera called him to find out what was happening:
«I've already made up my mind, I don't want to go back home, now I'm going to get divorced and he told me that it wasn't fair for me to walk on the street and to go around in other houses having mine and for his father to be there ' well at ease ':' It's not fair, I'm going to talk to my dad, "he recalled Lupillo telling him.
He took refuge in the house of Jenni Rivera
Jenni Rivera's mother shared that her son Lupillo called Pedro Rivera to tell him that it was very bad that The Great Lady was on the street: "For example, Rosie (her daughter) went to Pedro's house with the girl, I was little and I went to Jenni and my sister's house ".
"From there, we took the road and went to Mexico. We went to Sonora for a few days for Mother's Day and I was happy because my children had given me a surprise birthday, but I fainted from the excitement and I believe the courage I had ".
He had a sad birthday
Upon his return, Pedro Rivera had already left the house, so Mrs. Rosa immediately called a locksmith to change the plates of his home: "The next day Pedro comes and plays and he had already changed the veneers. It was a sad birthday, but a decisive one ".
That day, Jenni Rivera's mother made the decision to divorce and sent everything "to hell": "If I had not left the house, we would still be here, Pedro would still be here, we would be together but not mixed up, why not we were scrambled ".
Pedro Rivera did not want to sign his divorce
Mrs. Rosa thanks God for having given her the strength to make this decision: "All the time people say: 'You remember Don Pedro a lot, you talk about him, it's his whole life, there he is. A birthday like that, because he was there included ".
With a serious tone, he remembers that Jenni Rivera asked him if he had already made the decision to divorce, to which he answered affirmatively: "I had already signed the divorce and had put it, but Pedro did not want to sign it, so we lasted years, he here, I was in my room and he was in his, but still talking to my dear ".
Jenni Rivera supported her financially
Now, Mrs. Rosa confessed that she no longer wanted to live that life and advises her followers that if they are in the same house, but they are not sleeping together, they better not do it, because that is not a happy marriage and it is not a life .
"Better, everyone and everything is broken for their home. I didn't know how I was going to do it, I had my daughter Jenni and Lupillo, of course, and I said that they were going to help me and give money, and Jenni told me: 'you be happy, don't let my dad give you a five '».
Jenni Rivera died a few months after her parents' divorce
Unfortunately, shortly after Jenni Rivera died in a tragic plane crash when leaving a concert in Monterrey, Nuevo León, leaving Mrs. Rosa with deep sadness, who was on the subject of her very recent divorce.
"I got divorced in April 2012 and she left in December. I still gave him a chance for about 7 years, he didn't want to separate, but I couldn't be competing with another woman either, living in the same house and for him to have another woman ".
Mrs. Rosa received a very special message
Almost at the end of this video, which provoked reactions of all kinds, Mrs. Rosa recalled that, unlike Pedro Rivera, she did not leave the house, since he had 'taken care of' her: "However, he did go out He would come and go and talk to the woman ".
"Once we were at the singing rehearsal (in the church) and we began to pray, and then a boy gets up and tells me that God says that everyone who has humiliated you is going to be humiliated and not to worry because I am not going to miss anything because he is going to give me everything I need ".
«They have a big woman and they don't value him»
After Mrs. Rosa confessed why her marriage to Pedro Rivera ended, users did not allow much time to pass to express their views: "They have a big woman and they don't value him, they have a steak at home and they go to the street for the skins. Blessings, pretty lady ".
«Poor Pedro's new wife because he is promiscuous, and if he did it to his lifelong wife, surely she gets stuck every time at the doors of the big horns that she carries», «How hard, two great losses, but nothing compares to the loss of a daughter. That is a great pain ".
«May Don Pedro feel grateful»
"Oh, Rosita, you are, very big: wise, determined, an excellent person. The men, poor, do not give them more, his head. No husband, but very very happy. You squander peace, tranquility and a lot of spiritual bliss. God is with you and your beautiful children, grandchildren and great-grandchildren ".
«May Don Pedro feel grateful, because you put up with it a lot, ma'am. Blessed God that could end him definitively, because for one it is difficult to end a relationship of so many years, you still speak with nostalgia. I understand it because it was a lifetime with that man ", expressed more users.
The post Mrs. Rosa confesses why her marriage with Pedro Rivera ended appeared first on Hispanic World.
.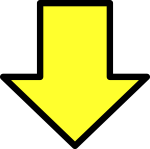 Related post