A mom tried a TikTok freckle makeup trend and it didn't go as planned.
The woman ended up looking ridiculous.
The results shocked her husband and baby.
A mom tried to follow a TikTok freckle makeup trend and ended up looking like Princess Fiona. It turns out she did something wrong while trying to make henna freckles. While she was hoping to get natural looking spots, her skin ended up green.
Online beauty trends, like those on TikTok, quickly gain momentum as they are shared by thousands of people. One is the freckle makeup trend with henna ink, which is commonly used for temporary tattoos. Now beauty bloggers have found another use for it.
TikTok freckle makeup trend
Fake freckles are a popular makeup trend on social media. TikTok and Instagram even have filters to create a freckled look. However, on TikTok, some beauty bloggers are doing freckle makeup tutorials.
While some explain how you can make them with eyeshadow or eyeliner, there were those who wanted to make them longer lasting, so they opted for henna ink. This ink is normally used for temporary tattoos, it gradually fades over several days
The fake freckle makeup trend doesn't always work
While many TikTok users have shared their successful results, there are others who say that it didn't turn out as expected. The idea is to create subtle, natural looking freckles.
However, some people haven't had good luck with henna. Normally those who end up with unexpected results tend to apply the wrong amount of product or have left the product on for too long.
Mom tries TikTok freckle makeup and winds up looking like Princess Fiona
After the freckle trend went viral, a mother in Turkey decided to follow in the footsteps of other TikTok users and start painting her own freckles. She recorded the moment when she began to remove the excess product to reveal the final result, which was not what she expected.
As she wipes her face, it starts turning green. Takwa Larsen began laughing as she continued. While she tried to remove the green color from her face, she showed how it was getting greener and even stained her teeth yellow. Larsen herself compared herself to Fiona, a character from Shrek.
The results caused surprise and laughter
The woman tried to remove the color with cloths and even her husband, laughing, tried to help her, but the color did not come off her face. After scrubbing her face with soap the green faded, however some of it could still be seen on her face.
When she was finally able to remove a bit of the intense green, her husband brought the couple's baby closer to see his mother and he looked shocked. The mom said she would not try that again and said she had bought the wrong color of henna. To see the video click HERE.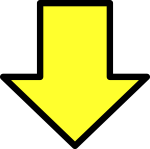 Related post