Moisés Peñaloza competed in a male beauty pageant.
The Mexican actor received an important honor.
He celebrates the win with his fans.
Mexican actor Moisés Peñaloza, 30, not only reached the finals in a male beauty pageant, he was also crowned the third most handsome man in the world. In addition to that, he also received other special recognitions such as «Top Model» and «Best Personality».
Beauty contests are traditionally for woman, and Mexico has shone in pageants with gorgeous women such as Lupita Jones, Ximena Navarrete and the winner of Miss Universe 2020, Andrea Meza.
Who is Moisés Peñaloza?
Moisés Peñaloza was born in Tamaulipas on October 22, 1991. He studied acting at the Centro de Educación Artística de Televisa (CEA) and has worked on several Televisa programs, including Como dice el dicho, La rosa de Guadalupe and Esta historia me suena.
At the same time, he is also an excellent dancer, a talent that he demonstrated during the second season of the reality show Las estrellas bailan en Hoy, winning second place in the competition along with his partner, actress Pía Sanz. His talent made him shine.
Moisés participates in a male beauty pageant
The young man from Tampico represented Mexico in a male beauty contest that had its finals in Poland. It is dedicated to searching, year after year, for the most handsome man in the world. The contest rewards not only physical characteristics or attributes, but others aspects such as charisma and intelligence.
The beauty pageant, called Mister Supranational, is celebrated every year. More than 40 countries meet with their best competitors to win this title. This year the Mexican actor stood out as one of the finalists. The winner of the contest was Luis Daniel Gálvez, originally from Cuba.
Moisés Peñaloza celebrates on social media
Moisés shared a photograph celebrating that he was one of the finalists in Instagram and the description of the snapshot says: «I feel very proud of everything I did and experienced yesterday, thanks to everyone who aided me and shouted, thank you very much for living and being with me in this adventure.»
"It is and will be a very special moment in my life that I will be able to shared. I gained the experience and honor of showing my country by lending my body, voice and knowledge, eternally grateful to life." The handsome actor modeled an elegant black suit in the photo.
Mexico is proud of him
His Instagram followers congratulated him on the great victory in the male beauty pageant. Also, that he was named the third most handsome man in the world. Thus, he very gladly accepted the beautiful messages that came to him on social media.
«That my king, that Mexico.» «Thank you for so much, always supporting you from Venezuela.» "Enjoy each of your outings! I never follow men's pageants, but you made everything really interesting and worth watching.» "I love you mooi, you put Mexico very high and you are a ching**."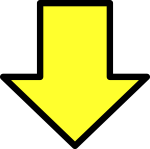 Related post