Minnesota becomes the 23rd state to legalize marijuana for recreational use.
Governor Tim Walz signed the bill on May 30.
What does this mean for residents of the state?
Minnesota legalizes marijuana. Another US state joins the list of those that allow recreational use of marijuana. On Tuesday, May 30, Minnesota became the 23rd state to allow adults to consume the drug.
Governor Tim Walz signed the bill allowing recreational marijuana by adults in his state. The law will take effect on August 1.
Minnesota legalizes marijuana for recreational use
According to ABC News, the new law will make it legal for those over the age of 21 to carry up to two ounces of marijuana in public. It will also allow adults to keep two ounces at home.
The law will also expunge court records of prior misdemeanor convictions related to the use of marijuana. However, it provides for the creation of a board to review convictions for more serious crimes.
What else does the law do?
The legislation also mandates the creation of an office for the management of cannabis, which will regulate the sale of marijuana products in the state. The measure passed with bipartisan support in both state chambers which are controlled by progressives.
The governor of Minnesota declared in a signing ceremony that prohibiting marijuana doesn't work. «What we know now is that the ban doesn't work. We have criminalized a lot of people.»
Biden federally pardoned those convicted of marijuana possession
In October of last year Joe Biden pardoned those convicted at the federal level for possession of marijuana through an executive order. However, most of these convictions occur at the state level, so the his administration urged governors to follow suit.
This announcement was part of a series of executive actions announced by Biden to try to take steps in the decriminalization of marijuana. However, this has been stalled in Congress.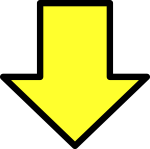 Related post