Gloria Estefan is featured as one of the protagonists in Minecraft's Hispanic Heritage celebration.
Also astronaut Elen Ochoa
It is to celebrate Hispanicity
The video game company, Minecraft, launched a version to celebrate Hispanic Heritage Month in the United States.
The game highlights the careers of singer Gloria Estefan, astronaut Ellen Ochoa, and activist Mónica Ramírez.
The new version is named «LatinExplorers 2» and is available in 29 languages, as reported by the Hispanic Heritage Foundation.
«LatinExplorers2» also comes with a guide for educators, according to the Efe news agency.
Minecraft's Hispanic Heritage celebration
The guide features activities that emphasize the role of women in various fields, along with a toolkit to encourage family participation.
The video game shines a spotlight on the illustrious career of Cuban-American singer, actress, and businesswoman Gloria Estefan.
It also celebrates Ellen Ochoa, the first Latina astronaut to venture into space, and Mónica Ramírez, an activist championing the rights of agricultural workers and women.
Last year, the production company introduced the original version of «LatinExplorers», which celebrated Hispanic culture and promoted careers in technology.
1. Gloria Estefan
Her career is a testament to the power of music to transcend borders and enrich global culture.
Born on September 1, 1957 in Havana, Cuba, Gloria María Fajardo García, is known artistically as Gloria Estefan.
She has stood out as one of the most influential and beloved artists in Latin and pop music.
Her career began in the 1970s when she joined the band Miami Sound Machine, led by her husband, Emilio Estefan.
Her iconic hits
But in addition, Gloria Estefan is known for a series of iconic hits that have become musical anthems.
Songs like «Conga,» «Rhythm Is Gonna Get You,» «Mi Tierra,» and «Don't Wanna Lose You» have left an indelible mark on music history and in the hearts of her fans.
She is not only a music star but also a defender of civil rights and a figure who has broken cultural and linguistic barriers.
Her music has served as a bridge between cultures and has contributed to Latin music having a global impact.
2. Ellen Ochoa
Ellen Ochoa's career is a testament to courage, perseverance and dedication in the field of space exploration and science.
Born on May 10, 1958 in Los Angeles, California, she became one of NASA's most notable astronauts.
She is also a role model for women and the Latin community around the world.
Ellen Ochoa graduated with a degree in physics from the University of San Diego, before earning a PhD in electrical engineering from Stanford University.
The first Hispanic to travel to space
Her knowledge and experience led her to be selected as an astronaut by NASA in 1990, becoming the first woman of Hispanic descent to travel to space.
Ellen Ochoa participated in four space missions, notably aboard the space shuttle Discovery.
This pioneering Latina conducted crucial research and scientific experiments in space.
Her missions contributed to our understanding of microgravity and the expansion of human presence in space.
3. Monica Ramirez
Born in Ohio to a family of Mexican immigrants, she has dedicated her life to fighting for equality and dignity for marginalized communities.
Her activism is centered on giving a voice to individuals and communities who are often overlooked and marginalized.
As the founder of the organization, Justice for Migrant Women, she has tirelessly worked to enhance the working conditions of agricultural and migrant workers in the US.
Her efforts have shed light on the often unseen struggles of these women, advocating for improved wages, better working conditions, and protections against harassment and discrimination.
4. Prominent voice of #MeToo
Mónica Ramírez has also been a leading voice in the #MeToo movement, advocating for gender equality and an end to gender-based violence.
Her hard work has heightened public awareness about the importance of eradicating discrimination and sexual harassment in the workplace.
Her efforts have inspired others to join the cause and have made a tangible impact on the lives of farmworkers, women, and marginalized communities across the United States.
Her dedication to empowering silenced voices and her unwavering commitment to social justice establish her as a role model for those seeking a more equal and just world.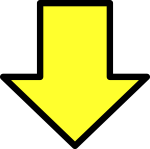 Related post