Video: Migrants board the train.
Emotion in social networks.
American dream, challenges and hope.
In social networks, a video has caused a wave of emotions among Internet users.
The recording was shared by the "Amigos del Tren México" account on Facebook.
This amazing clip captures the desperate journey of a group of migrants in search of a better way in the United States.
The images reveal the struggle and determination of these individuals on their arduous journey towards the «American Dream.»
Migrants board the train: Lives at risk
In the moving images, you can see how a train starts moving at a still low speed.
As the train moves forward, the group of migrants disperses, desperately searching for the best place to board the moving train.
Every second counts as the train gradually accelerates, making the task even more dangerous.
Family, friends and acquaintances crowd the ground, saying goodbye to the migrants.
An uncertain journey
Family members are also responsible for throwing their belongings into the cars in a gesture of support.
It is an emotionally moment, where hope and uncertainty are intertwined in a delicate balance.
The migrants know they are embarking on an uncertain journey, but their determination does not waver.
The clock ticks relentlessly, and the train gains speed as it moves away from the starting point.
They achieve the goal
Those last to board the train face even greater challenges, as they must double their efforts to join their moving companions.
The tension is palpable in the air, but hope remains the driving force behind these brave individuals.
Fortunately, as the video continues, you can see that all of the migrants manage to get on the wagons.
Joy and relief fill their faces as they cling to the bars and handrails of the moving train.
Migrants board the train: Dangerous decision
They have overcome one of the most dangerous stages of their journey, but they know they still face challenges in front.
This video has resonated deeply on social networks, generating a wave of comments of support and empathy towards Hispanic migrants.
Netizens have expressed their thoughts and feelings regarding this shocking scene.
Some praise the bravery of the migrants, while others reflect on the difficult situation that has led them to make this dangerous decision.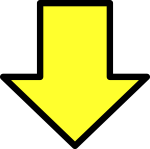 Related post