Harry Potter actor Michael Gambon dies.
His family announced the news.
The acting world says goodbye.
On Thursday, September 28, the sad news that British actor Michael Gambon had passed away was announced.
He is known for playing the character of Albus Dumbledore in the Harry Potter saga.
His family reported his death to the media.
Harry Potter fans around the world are in mourning.
Before Harry Potter

Actor Sir Michael Gambon was born on October 19, 1940 in Dublin, to a seamstress mother and an engineer father.
From the age of six he lived in Camden Town, London, where the family moved in search of work.
He began acting in theater in the early 1960s and later moved into television and film.
His most notable roles also include that of a psychotic mafia leader in The Cook, the Thief, His Wife and Her Lover.
Michael Gambon dies: He played the 'most powerful magician'
He played the role of Albus Dumbledore in six of the eight Harry Potter films.
Gambon downplayed the praise he received for his performance, saying he played himself «with a close-fitting beard and a long robe.»
Dumbledore is recognized as the greatest wizard of the modern era in the Harry Potter universe.
The Harry Potter books said that he was the most powerful wizard of all and he defeated the dark wizard Gellert Grindelwald.
Is there a curse?
As already mentioned, Gambon played Dumbledore in six of the eight films in the saga, after the previous Dumbledore had died.
Richard Harris played the wizard in the first two Harry Potter films.
Harris died in 2002 at the age of 72 from Hodgkin's disease, just a month before the premiere of the second installment of the saga.
He was replaced by his compatriot Michael Gambon for the third film directed by Mexican Alfonso Cuarón.
Gambon's family is devastated
According to The Associated Press the actor's family issued a statement announcing his death from pneumonia.
"We are devastated to announce the loss of Sir Michael Gambon," they said.
«Beloved husband and father, Michael died peacefully in hospital with his wife Anne and son Fergus at his bedside,» his family said.
Fans have already offered condolences on Facebook: «The best Dumbledore ever.» «Lumus by Michael.»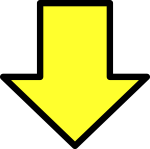 Related post