Mhoni Vidente predicts US presidency.
Reveals who will be the winner.
Michelle Obama as candidate.
Last Monday, November 13, Mhoni Vidente shared that a woman would be Trump's opponent in the presidential elections.
In her predictions for the 'Age of Scorpio', the clairvoyant revealed that Barack Obama's wife would run as a candidate.
Now, she has revealed who will be the winner during the elections to become the new president of the United States.
It is worth mentioning that, so far, Donald Trump has positioned himself as the favorite, but everything can change.
Mhoni Vidente predicts who will the winner of the US presidency
Mhoni Vidente made her predictions as usual during another broadcast of 'El Heraldo de México' through YouTube.
«It is beginning to be seen who are going to be the candidates to run for the US presidency on November 8, 2024,» she began by saying.
«Donald Trump is definitely going to be one, he is going with the Republicans, he is going to position himself in the month of March, almost the majority choose him,» she revealed.
«I feel like he's still doing a lot of campaigning, they're not going to be able to do anything to Donald Trump in terms of overthrowing him or putting him in jail,» she said.
Joe Biden's health problems
The Cuban psychic pointed out that no matter how much the Democrats have been looking for conflicts, they have not been able to achieve it.
«Definitely, the current president of the United States, who is a Democrat, has a very delicate health situation,» she said.
«He has mental awareness problems, he can't make decisions, he can barely move now, they are helping him a lot so that he won't be noticed,» Mhoni said.
«But they are already removing him, and the strong people of the Democrats are going to Michelle Obama as Donald Trump's opponent,» Vidente argued.
Trump and Michelle Obama as opponents
«A woman of color, who has already spent 8 years in the White House with her husband Obama, a lawyer, realist, humanist,» is how Mhoni described her.
She also highlighted that Michelle Obama «did a lot for all minority communities like Latinos and people of color.»
Mhoni said that Barack Obama's wife did not want to be president, she had already commented in her book and in interviews that she did not want to return to the White House.
«I think she is the best choice and she would be the first woman to win the presidency in the United States,» said the Cuban clairvoyant.
Michelle Obama at the White House
«Everyone was waiting for that, I imagine that she is going to be the candidate for the nomination,» said the psychic.
Also, Mhoni Vidente assured that Michelle Obama «is going to win the presidency» on November 8, 2024.
«It would be very good because Mexico is also going to have a female president,» she revealed before the cameras of 'El Heraldo de México'.
«Let's agree that Obama and Michelle are separated, not divorced, each one is living a relationship,» the fortune teller stressed.
US political future revealed
«All communities love her, support her and want a woman to govern the United States,» shared the beloved psychic.
She once again assured that Michelle Obama will be the Democratic candidate alongside Donald Trump and the Republicans for the presidential elections.
«It is going to be a fight to the death, there is going to be very little difference for the win, but I see Michelle Obama as president of the United States,» she revealed.
She assured that Obama will get «along with a president in Mexico, which would be fantastic. It would be changing all the decisions, what a blessing,» Mhoni concluded. HERE THE VIDEO.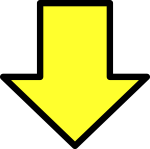 Related post