Mhoni Vidente's warning for October 31.
She predicts a new virus will emerge.
Everyone should prepare spiritually.
Mhoni Vidente is known for the predictions she shares on her YouTube channel.
The astrologer and psychic frightened her followers with terrifying predictions of what is coming in October.
She often foresees tragedies and disasters on the horizon and this time is no exception.
In a recent video, she issued a warning about what October 31 holds for the world.
Mhoni Vidente's monthly predictions
In a recent video, the psychic gave a preview of what is to come in October.
While talking about what she sees for this month, Mhoni also warned of the arrival of an evil that will affect the world.
Mhoni Vidente shared the most shocking predictions, including natural disasters.
She says earthquakes could strike Mexico City.
Mhoni Vidente's warning
The psychic talked about everything from natural disasters to fundamental political changes and twists in the history of humanity.
At the center of her predictions is the Judgment card, which she says reflects divine influence on human destiny.
She warns that this card is a call to reflection, pointing out that we must prepare to face a powerful future in all aspects.
From the weather to politics and war, Mhoni warns that September will bring a number of significant challenges.
Earthquakes in September
One of the most notable predictions in the video has to do with natural disasters, such as earthquakes.
Mhoni says that powerful earthquakes will hit in the month of September and she even gave us dates.
According to Mhoni Vidente, terrible incidents may occur on September 7, 19, 20 and 27.
She pointed out that Mexicans should be particularly worried.
A new virus on the horizon
Despite focusing mainly on September, Mhoni also spoke about October.
She says we must prepare for the arrival of a new virus that will threaten many people.
In the video, she said that she sees a new virus that has begun to circulate and will look very similar to COVID.
She said that the virus will spread throughout the world, which is why she is warning people to prepare.
Mhoni says we should start taking care of ourselves now
Mhoni Vidente stated that this new virus will arrive on October 31, so she warns the public to start taking precautions.
She recommended that her followers stay healthy, and make sure they are strong spiritually and mentally.
She pointed out that this is a good way to protect ourselves from the evil to come.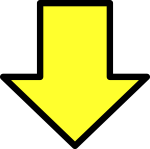 Related post