Mhoni Vidente assures that Maribel Guardia is getting divorced
Are there problems in the actress's marriage?
The psychic reveals the unexpected
A few days ago, Maribel Guardia became a topic of conversation due to a «confrontation» she had with her ex-mother-in-law.
Well, it began to be rumored that the actress and singer was having problems in her marriage with Marco Chacón.
However, Addis Tuñón, mother of Julián Figueroa's widow, was the one who committed the indiscretion of giving that information without corroborating it.
But Mhoni Vidente has already come out to say what is happening in this family and assured the unexpected about Maribel's husband.
Maribel Guardia getting divorced
Now, Mhoni Vidente brings this situation back into discussion, ensuring that divorce is imminent in Maribel's case.
The famous fortune teller spoke about the situation faced by the Costa Rican, who has had a difficult year due to the death of her son.
Through her block in El Heraldo, she commented that, despite Maribel's attempts to hide what is happening in their relationship, everything has worn out.
This would be due to the actress's decision to welcome her daughter-in-law and other relatives into her home, which would have affected her privacy.
Something shady happened in the family
«When you live with everyone in your house, when there is no privacy, you end up badly,» said Mhoni.
«I do believe that there was something shady between Maribel Guardia's daughter-in-law and her husband,» the psychic stated in her predictions program.
Thus, the astrologer suggested that Marco Chacón could have been unfaithful with Imelda Garza Tuñón, an extremely disturbing situation.
Despite this, Maribel has tried to show that everything is in order in her family, since both she and Imelda are strong for little José Julián.
Maribel puts a stop to the rumors
But the actress has come out to try to calm these rumors through a publication on social media.
Recently, she shared a photo on Instagram kissing her husband to deny rumors, stating that what they share is a solid love.
However, Mhoni has raised doubts about what could really be happening between this couple who have been together for more than a decade.
«The relationship is over, Maribel and Marco's relationship has had a very bad year,» she commented on this situation.
They remember family vacations
Amid the growing controversy, Internet users have recalled an image from this family's recent family vacation to Disney.
In the photograph, the closeness between Imelda Garza Tuñón and Maribel's husband stood out, generating negative comments.
This situation caused some Internet users to begin to suspect that there could be something shady between them.
The suggestive poses on vacation fueled speculation, intensifying doubts about the situation between Maribel, Marco and Imelda.
She is unlucky in love
Mhoni Vidente highlighted that, despite Maribel's beauty, she has had the misfortune of facing the infidelity of her partners, from Joan Sebastian to the current one.
The reason that has led her to this situation is disconcerting, being such a talented woman with unmatched beauty.
However, it is crucial to emphasize that these are only predictions and conjectures of the fortune teller, no evidence has emerged so far.
Even in the photograph that Maribel shared with her husband, her followers assured that they are «more in love than ever.» SEE MHONI VIDENTE'S PREDICTION HERE.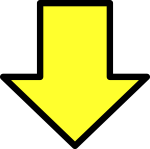 Related post