Mexican rapper Alemán released an outrageous video.
He handed out joints in a church.
The Archdiocese and the rapper apologized.
Mexican rapper Alemán is criticized for doing the unthinkable inside a church. While filming a music video inside a church in Hermosillo, he outraged the Catholic community and had to issue an apology.
Alemán filmed inside the Guadalupano Sanctuary in Hermosillo and he had the authorization of Father Luis Armando González Torres. In the video, the rapper wore a purple robe as priests do at Easter and he stood the center of the altar as if he were the father of the parish.
Mexican rapper Alemán does the unthinkable in church
Alemán apologizes
Images of the music video began to spread on social media showing rapper Alemán simulating a Eucharist but, instead of delivering wafers, he distributed marijuana cigarettes. After the backlash he shared a video apologizing.
"This video is to offer an apology to all those people who were offended, (…) an apology to Father Luis Armando who allowed us to put together this video. It is a super positive song that I know you will like, especially for the entire community of the Guadalupano Sanctuary with much respect and love,» explained the rapper.
Archdiocese releases statement about what happened
«We recognize that it was done without ill will and intention, but in a reckless manner, therefore Archbishop Ruy Rendón Leal, and our entire Presbytery, offer a sincere apology to all the People of God of our Archdiocese and to all those who felt aggrieved in their faith," the archdiocese of Hermosillo posted on Facebook.
Priest Luis González Torres admitted to having authorized the use of the church but clarified the following: «Sometimes on social media things are taken out of context, although what is circulating is when Alemán is at the altar there filming. It was at that precise moment when I reminded them that I had authorized them to use the church but that they could not go up to the altar, they immediately got out and continued filming.»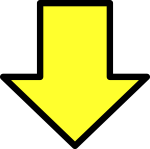 Related post