Mexican authorities found over 300 migrants being smuggled in trucks.
They were discovered in two separate incidents.
Listen to the Mundo Narco podcast on Óyenos Audio for more stories of human trafficking.
Mundo Narco is a new podcast on MundoNow's Óyenos Audio. It is hosted by Sé Luis Montenegro and Jesús Lemus Barajas, who have studied drug traffickers and their criminal networks for years.
TO LISTEN TO MUNDO NARCO CLICK ON THE IMAGE
Mexican authorities find over 300 migrants being smuggled in trucks

On Sunday, the National Institute of Migration (INM) discovered 303 foreign migrants who were being transported in cargo trucks and a tractor-trailer. These individuals, originating from countries such as Guatemala, Honduras, El Salvador, Nicaragua, Cuba, and India, were rescued by Mexican immigration authorities.
The INM reported that the first arrest took place on the Orizaba-Puebla highway, located in the central region of Mexico, during a routine verification operation. The driver of the cargo truck, accompanied by a white van, was apprehended by authorities.
Where did the migrants come from?
The Institute stated that upon inspecting the cargo compartment, they discovered 107 foreign individuals from Guatemala, Honduras, El Salvador, Cuba, and Nicaragua who were unable to provide documentation proving they were in the country legally.
Among the group were 37 adults, 20 unaccompanied minors, and 21 families consisting of an additional 50 individuals. The INM clarified that unaccompanied migrant minors and the identified family units were referred to the System for the Integral Development of the Family (DIF).
How were the migrants discovered?
The Office of the Attorney for the Defense of Minors in Veracruz, Southern Mexico, was informed about the situation. The adults were taken to immigration offices to undergo the necessary immigration procedures. Mexican authorities initially discovered a tractor-trailer improperly parked on a road near Fortín de las Flores, according to EFE.
Legal action was taken against the six individuals who were transporting the foreign migrants and the owners of the white van were handed over to the Attorney General's Office in the region along with the vehicles. During the inspection, a total of 196 individuals who claimed to be foreigners were found inside the truck, and they were also unable to provide evidence of their legal status in the country.
The migrants are identified
The INM disclosed that five adults were from Guatemala and five adults were from India. There were also 19 unaccompanied children and adolescents among the migrants, and the remaining 167 individuals constituted 70 family groups.
All of these migrants were referred to the DIF, while the adults were taken to the Migration Institute facilities to complete the necessary immigration procedures. The INM clarified that there were no arrests in this case, and the truck was handed over to the Mexican authorities.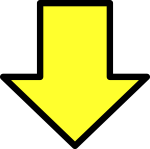 Related post