McDonald's is closing nine locations in New York.
The restaurants were in service areas on the New York State Thruway.
What's taking their place?
McDonald's closes nine restaurants. Another major chain has decided to close its doors to thousands of customers much like Walmart. This time it is one of the most popular fast food establishments in the world, devastating customers.
McDonald's will be closing at least nine of its stores that were located in service areas on the New York State Thruway as they close for construction in anticipation of Shake Shack moving in.
Not just Walmart! McDonald's closes restaurants New York
McDonald's has more than 36,000 restaurants in more than 100 countries, but now nine of its stores will close in the United States to make room for trendy rival Shake Shake. According to early reports, the changes came as the New York State Thruway committed to rebuilding 27 service areas.
Under the initiative, the Ramapo and Warners service areas were forced to close due to construction and McDonald's is one of the businesses that will be affected.
McDonald's closes 9 of its restaurants on the New York State Thruway
The new service areas are being rebuilt with updated restaurant concepts that will include outdoor seating, seasonal food trucks, playgrounds and even areas for pet walks, according to The Sun.
A major shock from the $45 million construction project was the decision to close the nine McDonald's restaurants that are located within the Thruway service areas, where Shake Shake will take their place
The largest fast food chain in the US being replaced?
The closures went into effect on January 1 and since then temporary hot and fast food options for travelers have included Applegreen C-Store, Sbarro, Subway and Burger King, according to The Sun.
The new rest stops will include restaurants like Shake Shack, Chick-fil-A and Panda Express. While it was utterly devastating for some to see McDonald's shut down, other travelers are looking forward to the new options.
It's unclear why McDonald's ended their contract with the New York Thruway
Among the new restaurants will also be Popeyes and a Starbucks, which have recently been developed together with the Applegreen Market Store and are featured at all Thruway rest stops. The Sun reported that New York travelers got new food and drinks from Chick-fil-A, Starbucks, Applegreen and Taste NY.
It is still not entirely clear what caused McDonald's contract with New York Thruway to expire, but to its credit, the chain has faced its fair share of challenges in recent years leaving to thousands of satisfied customers.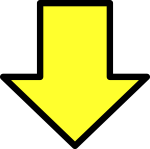 Related post