Marlene Calderón's infamous interview resurfaces.
She called Gloria Trevi's fans ignorant.
«I don't understand why so many people follow her.»
With the debut of the series Ella Soy Yo, Gloria Trevi, and the podcast En Boquitas by Mary Boquitas, numerous questions have emerged.
Now many are curious about other figures associated with the Trevi Andrade clan.
Undoubtedly, Marlene Calderón, a former backup singer for the Monterrey artist, is among those who have piqued the interest of internet users.
We look back at the time when she called Gloria Trevi's fans 'ignorant'.
Marlene Calderón: I don't understand all the people who follow her
In an interview with journalist Jorge Carbajal for Paparazzi TV, Marlene Calderón didn't mince words.
It's worth mentioning that Calderón, a former backup singer for Gloria Trevi, rarely made such bold statements.
«I don't understand all the people who follow her. Perhaps they're ignorant, or maybe they're like we were as children, believing everything they're told.»
Furthermore, Marlene said that the Mexican singer cried 'crocodile tears', alluding to her being an actress.
Marlene Calderón: How envious am I of a criminal?
Before her contentious remarks, Marlene Calderón asked why she would be envious of someone she felt was a criminal, referring to Gloria Trevi.
«People shouldn't give her so much importance. She's not that significant. Why would anyone be envious of her?» she stated.
Moments later, the singer also said that Gloria is extremely manipulative.
«She did what she did for a reason, and that's why no one left her side. When one of the girls mentioned that to me, I nearly ran out of the place.» And her revelations didn't stop there.
Marlene Calderón says Gloria 'knew what she was doing'
Visibly agitated, Marlene Calderón said that Gloria Trevi was fully aware of her actions and was mentally disturbed.
«She portrayed herself as a victim, and it was unjust to set her free. Or more accurately, there wasn't enough evidence,» Calderón stated.
She also told Jorge Carbajal that the singer had cried in front of her and other girls who were victimized by Sergio Andrade.
«That became their pattern. It no longer mattered if a girl had talent or not. In my case, they already knew of my singing abilities,» she said.
'My family suffered a lot'
As previously mentioned, Marlene Calderón rarely gave interviews of this nature, making this discussion all the more surprising.
«It's honestly a situation (referring to the Trevi Andrade clan scandal) that's incredibly distressing and quite embarrassing, and it weighs heavily on me.»
Gloria Trevi's former backup singer admitted that her family endured much suffering because of the scandal.
«Gloria began to tell me things, suggesting that it was only with her and Andrade that I could find success. The manipulation was staggering.»
Gloria's former backup singer begged for money on the street
To conclude the interview where she called Gloria Trevi's fans as ignorant, Marlene Calderón made another revelation.
«They had us begging for money on the streets. We even resorted to asking for leftovers from restaurants while he (Sergio Andrade) and Gloria dined lavishly.»
She also mentioned that the music producer was growing increasingly unhinged and she's uncertain about further developments.
«I was a witness, just like everyone else who was there. And I believe I saw that the girl (Ana Dalay) had passed away. To me, it was a glaring tragedy,» she concluded.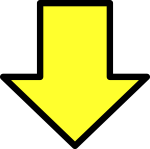 Related post