Maribel Guarida has lost a good friend.
Who is she mourning now?
She can't stop thinking about her late son Julian Figueroa.
Maribel Guardia has had a very difficult few weeks since her only son Julián Figueroa died. Still, she has tried to be strong for her grandson José Julián. She often shares photos and videos of him on social media.
Days after Julián passed away, the soap opera actress made it clear that she would not leave her grandson or her daughter-in-law alone. Recently, she shared that a good friend passed away shortly after her son.
Maribel Guardia is shattered!
On Instagram, the Costa Rican actress shared a photograph of Ricardo Rocha, who recently passed away: «Have a good trip, dear Ricardo Rocha. Great journalist, communicator, excellent person. A gentleman in every sense of the word, we will miss you.»
She dedicated a post in particular to the Mexican journalist who passed away on June 4. His son was the one who broke this sad news which even affected Maribel Guardia.
Fans comfort Maribel
The more than 9 million people who follow Maribel Guardia on Instagram have left supportive comments in the post: «Years of various deaths of great personalities.» «May God have him in his Holy Glory.»
«I always saw his interviews, A GIANT OF JOURNALISM IN MEXCO, FLY HIGH» «EXCELLENT PERSON AND COMMUNICATOR WHO WAS NEVER AFRAID TO TELL: THE TRUTH!!»
The President of Mexico also mourns Ricardo Rocha
Even the president of Mexico was affected by his passing. López Obrador mourned the death of Ricardo Rocha, whom he called a «good friend», on social media and offered his condolences to the journalist's family.
Ricardo Rocha's son explained that his father had kidney-related problems and this, consequently, also caused a lack of appetite and anemia: «I still can't believe it. His doctors told him that he had a good future ahead of him.»
Ricardo Rocha's death shocked everyone
After the news of  Mexican journalist Ricardo Rocha's death was released, his son Juan Francisco gave an interview to Radio Formula where he talked about his father's cause of death.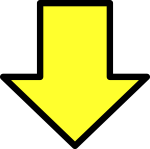 Related post