Man threatens daycare and church
Damian Rucker was released
It caused moments of terror
A news story revives the moments of terror that the village of Hillsboro experienced and calls into question justice in Nashville, Tennessee.
After it was revealed that Damian Rucker would return home to his sister after threatening to burn down a church and a daycare.
It was 11:30 in the morning on July 7 when the rumor of an intruder chilled the blood of 57 children at Belmont Day Care Center and the 19 members of the Hillsboro United Methodist Church who cared for them.
«God sent me here to deliver children from evil by blowing up this place and all places of worship to deliver children from evil,» Rucker says in his affidavit.
Damian Rucker case
Someone managed to call the emergency number and alert the authorities about the intruder's entry into the building, who moved swiftly from one area to another.
«Rucker jumped the fence on Acklen Avenue while three classes of students were on the playground. He managed to get inside when two individuals opened a door to exit,» detailed the Metropolitan Nashville Police.
Officers and detectives from the Midtown Hills District were the first to arrive at the scene. They evacuated the facility and detained Rucker on the third floor.
«He wasn't carrying any weapons or dangerous objects,» clarified the Nashville police. However, his statements during the interrogation revealed his intentions.
Man threatens to explode daycare and church
The 39-year-old man was charged in court with threatening mass violence at a school, aggravated burglary, and making a false emergency report.
To await his trial in freedom, Rucker had to post a bail of $80,000. However, his return home was inevitable.
A Nashville judge released him from prison and, as part of his punishment, ordered him to participate in a 12 to 18-month rehabilitation program.
Rucker's sister will be responsible for taking him to Orchard House in Milan, Tennessee, a Christian rehabilitation center for men who have been released from prison.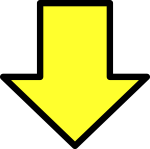 Related post