Madison Anderson and Pepe Gámez are dating.
A reality show friendship turns into romance.
Social media is abuzz with the news.
Madison Anderson and Pepe Gámez, popular contestants on La Casa de los Famosos 3, captured the hearts of the audience with their chemistry.
From their time on the reality show, viewers sensed a special connection forming between them.
For a while both Madison and Pepe kept their budding romance out of the public eye.
Now they have decided to take a leap and publicly acknowledge the relationship that their fans had been hoping for.
A friendship that turned into love
The winner of La Casa de los Famosos 3 and the Mexican actor have revealed that they are now a couple.
They made this announcement on social media with a series of photos.
What began as a genuine friendship on La Casa de los Famosos grew into a strong bond, captivating fans and viewers.
Viewers of the popular reality show were fascinated by their closeness.
Madison Anderson and Pepe Gámez make it official
After leaving the show, Madison was amazed at how much their friendship impacted viewers, as the videos show.
Over time, their friendship transformed into a romantic relationship, though they kept it secret.
They chose to hide their love from the cameras and the public eye that had been on them during the reality show.
Although Madison and Pepe hinted at their happiness, they hadn't openly revealed their relationship status.
Romance flourishes on La Casa de los Famosos
Madison had previously shared that she was taking things slowly, focusing on herself for the moment.
She left room for the possibility that their connection could grow naturally, without any pressure stemming from their time on the reality show.
On August 13, Madison and Pepe finally broke their silence by sharing affectionate pictures on social media.
These photos mark their public debut as a couple, as they open up about their love.
Love is confirmed!
Madison, who won La Casa de los Famosos 3, made the announcement on her official Instagram account.
Along with a series of photos of herself and Pepe, she wrote a caption that confirmed their relationship.
«Sometimes, a stranger can bring new meaning to your life,» wrote Madison Anderson, signaling the romantic turn.
The images radiate happiness, showcasing their deep affection for each other.
Social media is buzzing
Madison looks radiant she takes this significant step in her life and shares her newfound love with the world.
Their closeness during the reality show prompted immediate speculation.
And now, their real-life romance is out in the open.
As expected, fans flooded social media with reactions to the news.
Fans weigh in on the new couple
Comments poured in: «Admiring a relationship that isn't mine.» «Love is always a blessing.» «Pretending to be surprised.» «Absolutely stunning.»
«Staying loyal to this ship.» «My heart can't handle this love.» «Pepison» «Sending blessings.» «Here's to the lovebirds!» were among the reactions.
«That's cool, bud.» «Love conquers all!!» «This was destined to happen.» «Congratulations» «Big news!!»
This confirmation, long-awaited by fans of Madison and Pepe Gámez, puts to rest months of speculation.
A friendship that evolved into love
Their relationship confirmation ends the speculation and questions from their fans.
Now, the couple can relish their connection openly, sharing their joy with the world.
Madison and Pepe's journey serves as a reminder that authentic connections can evolve into meaningful relationships.
Amid media attention, they've chosen to navigate this path together, facing public scrutiny with courage.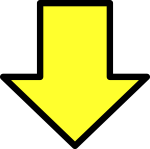 Related post