Lupillo Rivera surprises his TikTok followers.
He appears with a mystery woman.
Is it a new romance?
The Rivera family always finds a way to give us something to talk about, and this time was no exception.
Lupillo Rivera, brother of the late singer Jenni Rivera, is in the spotlight after he was seen with a mystery woman.
He surprised his followers with a TikTok livestream.
What really caught people's attention was the woman's resemblance to Mayeli.
Lupillo Rivera on TikTok
The popular singer has created a connection with his followers on TikTok.
He has been doing livestreams and inviting his followers to join him.
On this occasion, Lupillo Rivera appeared with a mystery woman.
Quickly, fans began commenting and weren't shy about offering their opinions.
Lupillo Rivera sparks romance rumors
During the livestream, the woman looked happy to be chatting with Lupillo and his TikTok followers.
She said she was from Culiacán, Sinaloa, and took the opportunity to invite the singer to the city, to which Lupillo said he would be there soon.
However, people immediately began speculating about a possible romance in the comments.
«They make a beautiful couple,» she began reading… «I hope God listens to you, my son,» she added, causing Lupillo Rivera to laugh.
The livestream that sparked rumors
«Nice couple.» «I'm jealous,» were other comments that the woman read while she was with Lupillo Rivera.
«The girl is screwing him.» She responded to that comment, saying directly to the camera, «I'm not screwing him, I'm his fan.»
«Well, what is there that makes me laugh? «What do they care?» Lupillo Rivera added in defense of the woman who was with him on the broadcast.
«I'm his fan and if I want to talk to him, I'm not going to talk to him here, I'm going to talk to him in private,» said the woman.
Lupillo Rivera's reaction
Given the last comment from the Sinaloan that the singer had invited to his TikTok livestream, he began to joke with her.
After she said she would win over Lupillo Rivera privately, the singer began to kid around about ending the transmission.
He pretended to be tired and wanting to go to sleep in order to have a more private conversation with the woman on the livestream.
However, both stayed online and continued talking for the singer's fans.
They mystery woman resembles Mayeli
It didn't take long for viewers to compare the woman to Mayeli.
More than one commented that the two women resemble each other.
«The girl looks a lot Mayeli and the other young woman, Giselle I think her name is,» one fan commented.
«I thought it was Mayeli, she looks like her.» «She looks like Mayeli,» others added.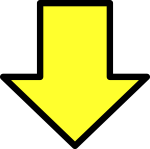 Related post