Luis Rubiales' mother goes on a hunger strike.
The Spanish Football Federation president sparked controversy.
He is accused of forcibly kissing a female player.
In a surprising turn of events, Luis Rubiales's mother has gone on a hunger strike.
The mother of the president of the Royal Spanish Football Federation says she is seeking justice for her son.
Her courageous protest has captured the nation's attention and sparked a debate about the implications of the Federation's decision.
Angeles Bejar says she is protesting their inhumane treatment of her son.
What did Luis Rubiales do?
While celebrating the Spanish team's victory at the Women's World Cup, the players came up to receive their medals.
When Jenni Hermoso approached Luis Rubiales to receive her medal, something happened.
At that moment, Rubiales said a few words to her and then grabbed her face with both hands and kissed her on the mouth.
After this happened on live television, there was an outcry about his behavior.
Luis Rubiales apologizes
Luis Rubiales apologized for what happened and said that he did not mean anything by it.
«Everything that happened was between me and a player, and we have a great relationship,» he said.
«As with others, and where, well, surely, I have been wrong,» Rubiales reported.
«Without any bad intention, what happened, happened very spontaneously, without bad intention by either party,» he stated.
Rubiales' mother takes extreme measures
Luis Rubiales' mother Angeles Bejar locked herself inside the church of the Divina Pastora de Motril in Granada, Spain.
She declared she's on a hunger strike until there's a resolution to the «inhuman treatment» of her son.
Rubiales was suspended by FIFA after the incident.
His mother insists that they are treating her son unfairly by suspending him.
She wants justice for her son
Angeles siad that she will remain on a hunger strike «indefinitely, day and night.» She says her son does not deserve the way he's being treated.
Likewise, she has asked Jenni Hermoso to «tell the truth» and to «maintain the story she had at the beginning of the incident.»
Hours later, around 1:00 p.m. local time, several relatives accompanied by a doctor brought water and medicine to Angeles.
She is being treated for various ailments.
Angeles Bejar refuses to leave the church
Angeles stayed inside the church with her sister after the parish priest left.
Luis Rubiales' mother asked Jenni Hermoso to «maintain the story she gave at the beginning of the incident.»
She says that there was no sexual abuse «since there was consent on both sides, as shown in the images.»
And she wonders why her son his being treated badly. According to her, her son would not hurt anyone.
Angeles asks for understanding for her son
According to ESPN, she is asking for understanding because something like this «could happen to anyone».
«His mother, who is a very religious person, has taken refuge in God,» said Vanesa Ruiz Béjar, Luis Rubiales's cousin.
«She doesn't want to leave the church, her family is suffering a lot for him. It doesn't seem fair to us what is happening,» she said.
See video of Angeles Bejar entering the church HERE.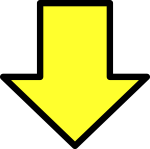 Related post