Lucerito in Love with Peso Pluma.
The young woman reveals love secrets.
Lucerito's unexpected statements.
Lucerito Mijares, the talented and charismatic young woman, has surprised the public by sharing her love secrets.
Likewise, she created an impact by revealing the names of some of her 'crushes' in the competitive world of showbiz.
During her participation in the play 'El Mago', Lucerito confessed her attraction to the son of renowned presenter Alan Tacher.
A revelation that undoubtedly generated great interest among her followers. Now, has she revealed that she is in love with Peso Pluma?
Lucerito Mijares generates controversy
The young woman did not skimp on praise for the respected journalist Javier Poza, who responded positively to her statements.
Now, Lucerito has gone one step further by revealing her desire to reach the altar with Hassan Emilio Kabande Laija, better known as Peso Pluma.
The actress from the musical 'El Mago' shared her thoughts about the prominent figure in the music industry.
The statements by Lucero and Mijares' daughter were made during a talk with presenter Anette Cuburu.
The daughter of Manuel Mijares and Lucero, in love?
Since leaving Venga La Alegría, Anette Cuburu started her own online program called 'Anetteando'.
In it, she conducts interviews with celebrities and public figures, each of which can be found on her YouTube channel.
Now, Lucerito Mijares became one of the guests of the former Tv Azteca host, where they addressed the topic of love.
It all began when Anette asked Lucerito if she had had a romantic relationship.
A possible romance with Peso Pluma?
From there, Lucerito began to name some of her platonic loves, and it seems that Peso Pluma is on the list.
The daughter of Manuel Mijares and Lucero shared her feelings towards Peso Pluma, although she acknowledged that she is not a fan of reggaeton.
However, she praised the incredible energy that the 'She Dances Alone' singer transmits in each of his performances.
The young talent left many speechless with her unexpected statements about the corridos tumbados singer.
The artist's admiration for Peso Pluma
«Personally, I don't like reggaeton… It's great because they are very young; I believe Peso Pluma is 20 years old,» Lucerito said.
«I watched a video where he met a fan who had, I believe, cerebral palsy, and it was amazing!» the young artist shared with Anette Cuburu.
«No, no, no, I mean, I want him to marry me. I adored him; I really did,» exclaimed Manuel Mijares' daughter.
«And honestly, I didn't expect him to be like that. It really surprised me,» confessed the lead of the musical 'El Mago'.
The effect of Lucerito's revelations
«I'm truly impressed by the energy he brings! Man, wow, wow, wow… But don't judge a book by its cover,» she said.
It's worth mentioning that this isn't the first time Lucerito Mijares has openly shared her thoughts and admirations.
In fact, she has also showered the journalist Javier Poza with compliments and admiration, to which he has responded in kind.
The young singer and actress, following in the footsteps of her famous parents in the entertainment world, has become a cherished figure.
The authenticity of Lucerito Mijares
Lucerito Mijares' spontaneity and honesty have endeared her to not only her own followers but also those of her parents.
Her openness in sharing her thoughts and feelings has ignited conversations and debates on social media.
As she continues her journey in the entertainment world, we'll likely see even more of the delightful Lucerito.
Her genuine and candid discussions about her crushes have been warmly embraced by both her fans and peers. HERE THE VIDEO.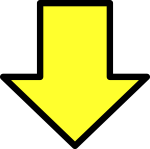 Related post