Two models found dead in LA
Police begin investigation
They release the data of this case
Two models were found dead inside their luxury apartments in downtown Los Angeles.
The authorities confirmed the discovery of the bodies by the relatives of one of the victims.
On September 10, family members discovered the body of model Nichole 'Nikki' Coats.
Her death is still considered «suspicious» pending the Los Angeles County coroner's report.
They identify the victims
The death of Maleesa Mooney, 31, on September 12 is being investigated as murder.
A death of another second model, Nichole Coats, 32, on September 10 is not being investigated as a homicide.
This according to the Los Angeles police and the Los Angeles County Department of Medical Examiner-Coroner.
It is unclear if there is any link between the two deaths, but both have raised many suspicions.
Is this a serial killer?
The models' relatives are worried about a serial killer on the loose.
This following the revelation that two Los Angeles area models died within three miles of each other within the span of a few days.
Coats' aunt, May Stevens, who discovered her body, suggested at a news conference that «there is a predator on the loose.»
According to local media, residents are also very worried about what may happen.
Relatives convinced of murder
But relatives of Coats, who called herself Nikki, said in an interview with television station KTLA that they believe she was murdered.
"I couldn't recognize her," said Coats' aunt, May Stevens, describing her niece's appearance when family members discovered her lifeless body.
She was inside her apartment in the 700 block of Grand Avenue. «I think it was murder, really,» she said.
«One of her legs was in the air in a kicking position. «That's not someone who just lay down in her bed and died,» she said.
Crime scene
Sharon Coats, Coats' mother, told the news station that the scene of her daughter's death was bloody and gruesome.
Los Angeles Police Officer Drake Madison said he has no knowledge of the circumstances.
«We had no information about any type of homicide or anything like that. We couldn't find anything about that,» he said.
A GoFundMe site to cover Coats' funeral costs had raised more than $11,000 as of Saturday night.
Mooney just moved
Coats' apartment in downtown Los Angeles was just three miles from where they found to Mooney two days later.
Mooney worked as a real estate agent at the Beverly Hills-based agency Nest Seekers and had only moved into her new home a month ago.
The police entered her apartment of Skye in Bunker Hill on September 12, before 4 p.m., and found the woman murdered.
Her family knew something was wrong when they saw his iPhone text conversations turn from blue to green, indicating a WIFI change.
Police ask for help
In accordance with Los Angeles Times, Los Angeles police are investigating Mooney's death as a murder.
However, Coats' death is not being investigated in that way, but they are still trying to find the reason.
The department said in the statement that it is seeking the public's help in identifying the person or persons responsible for her death.
Coats' mother told KTLA that her daughter «had no enemies» and was «loved by friends and the community.» SEE PHOTOS OF THE MODELS HERE.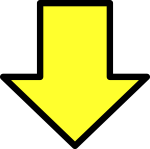 Related post