Lionel Messi joins Inter Miami.
The soccer star stunned fans with his decision.
Many expected him to go to Saudi Arabia like Cristiano Ronaldo.
Lionel Messi joins Inter Miami: After the Argentine superstar took some time to decide his future, it has now been officially reported that Lionel Messi is rocking the world of soccer again. He lands in the MLS in the United States, to play with Inter Miami.
After months — years, even — of conjecture, Messi's decision to join the Miami club was finally confirmed by the player himself on Wednesday. This is the club that has been led by David Beckham, another soccer icon, since its founding five years ago.
Lionel Messi joins Inter Miami
On Wednesday, June 7, the Argentine player made perhaps his most drastic decision since he began his career as an athlete. After being undecided between joining teams like Al-Hilal, Barcelona and Inter Miami, the player has made a choice.
«I made the decision that I am going to go to Miami. I still don't have it 100% closed. I'm missing some things but we decided to continue on this path,» he said at a press conference according to the AP.
It's a shocking announcement
According to The Associated Press, it was widely presumed that the Argentine star was going to sign with Al-Hilal, a Saudi Arabia club, following in the footsteps of his arch-rival Cristiano Ronaldo. Several of the nation's clubs are financed by the government's sovereign wealth fund.
He had also explored the possibility of returning to Barcelona, ​​the team where his legend was formed and forged. Reports indicate that Messi opted for the Miami team over money and memories.
Everyone is talking about Messi's decision
Messi's decision has taken over the internet. The seven-time winner of the Ballon d'Or is heading to the United States after two years with Paris Saint-Germain.
At 35, Messi has absolutely nothing to prove in football after completing his crowning achievement when he lifted the World Cup with Argentina in December. Messi has scored more than 800 goals in his career.
Months of negotiations
The Associated Press reported that in the last World Cup Messi prevailed in a penalty shootout against France after drawing 3-3 after 120 minutes. Now he arrives in MLS in a team adrift, mired in last place in the Eastern Conference, just days after it fired coach Phil Neville (selected by Beckham two years ago) and with Argentine Javier Morales in charge on an interim basis.
According to ESPN, Messi's decision to go to the United States is a huge coup for American soccer. It took months of negotiations with MLS, the owners of Inter Miami, Adidas and even Apple's involvement for Messi to accept Miami's offer.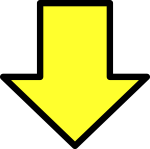 Related post