Lina Lutfiawati: Influencer sentenced for eating pork rinds
She published 'the forbidden' on her social networks
'She will pay dearly' for her taste in food
It was a tourist visit for pleasure, to savor the best of the gastronomy of the island of Bali, in Indonesia.
But Lina Lutfiawati didn't consider the consequences when doing what was 'forbidden' and now she has to pay the price for her 'sin'.
«What Lina Mukherjee did constitutes religious blasphemy,» the special director of criminal offenses stated.
Head of the South Sumatra Police, Kombes Agung Marlianto, told local media.
Lina Lutfiawati 'will pay dearly' for the consequences
The influencer, better known as «Lina Mukherjee» on social media, is an expert in oriental cuisine.
She has more than two million followers on her TikTok platform and more than 400 thousand on Instagram.
Lina, who identifies as Muslim, shared a video on TikTok in March in which she appeared reciting an Islamic prayer
before eating a dish that contained roasted pork and chicharrón.
Lina Lutfiawati sentenced
The few minutes of her recording went viral and sparked a controversial legal process against the TikTok celebrity.
Lina was reported on March 15, 2023, to the South Sumatra Regional Police on suspicion of religious blasphemy.
«For knowingly eating pigskin as a Muslim,» court records indicate.
The influencer's apology was not considered sufficient, and a judicial process began, considered excessive by press freedom defenders.
«I know I was wrong, but I did not expect this sentence»
Lina's actions were debated for six months, and finally, the court of Palembang on the island of Sumatra declared her guilty.
Because she deliberately «disseminated information intended to incite individual or group hatred or enmity based on religion,» according to a court document.
The judge sentenced her to two years in prison. In addition, the 33-year-old woman will have to pay a fine of 250 million Indonesian rupees, equivalent to $16,245.
«I'm surprised. I have apologized many times… I know I was wrong, but I did not expect this sentence," Lutfiawati told local media.  CLICK HERE to watch one of his videos.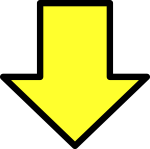 Related post