Liliana Cervantes is charged with stabbing her boyfriend to death.
Nathan Freeman died in a Houston apartment after the attack.
She tried to stitch his wounds before he died.
Liliana Cervantes was arrested and charged with the stabbing murder of her boyfriend Nathan Freeman in a domestic violence incident. Cervantes, 25, allegedly attacked him in a fit of rage, although authorities still don't know for sure what motivated the attack.
If found guilty, Liliana Cervantes could face 20 to 99 years in prison for the murder. She is currently being held in a Texas jail.
Liliana Cervantes charged with killing Nathan Freeman
According to the case documents, consulted by MundoNow, on Monday, March 20, at 8:45 p.m., authorities in Houston, Texas received a call about a man who had been stabbed in an apartment. It is not detailed who called 911.
Officers from the Houston Police Department (HPD) went to The Grand Hampton at Clear Lake complex at 16302 El Camino Real to investigate the report.
What sparked the woman's deadly wrath?
At the scene, HPD officers found 32-year-old Nathan Freeman badly injured by knife wounds. The officers requested the urgent presence of paramedics to take him to the hospital.
However, when the paramedics from the Houston Fire Department (HFD) arrived at the apartment, they couldn't do anything to save Nathan Bryan Freeman and he was pronounced dead. The HPD Homicide Division took up the case and that is when Liliana Cervantes became a suspect.
Liliana Cervantes is in jail

After two weeks of investigation, witness interviews and analyzing evidence from the crime scene, detectives from the HPD Homicide Division determined that Liliana Cervantes was responsible for the stabbing to death of her boyfriend Nathan Freeman in a fit of rage.
On Monday, April 3, 2023, Liliana Cervantes was arrested and brought before Judge Veronica Nelson of the Harris County 482nd Criminal District Court to face her first hearing for her boyfriend's murder.
«He was full of life and now he's gone too soon!»
Kendra Cranston, a relative of Nathan Freeman, started a GoFundMe campaign to cover transportation from Houston to Lubbock, Texas and funeral expenses so his mother Tessa Freeman can bury him.
"Due to an unforseen and tragic incident my Aunt Tessa Freeman is left to figure out how to bring her son home from houston and hold a memorial service. No mother should ever have to do that. Nathan will be truly missed. He was a father of three beautiful girls! He was full of life and now gone to soon!» Kendra Cranston wrote on the Memorial for Nathan Freeman.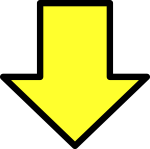 Related post