Lili Estefan and Kate del Castillo attend Ana Gabriel's concert.
Ana Gabriel sang to them.
Did they go to a party together?
Latin American stars Lili Estefan and Kate del Castillo showed they are fans too when they attended an Ana Gabriel concert. The host of El Gordo y La Flaca and the Mexican actress enjoyed the show in Miami on June 3 and had a lot of fun singing together.
Lili and Kate met at the Kaseya Center, where Ana performed in a stop on her Por Amor A Ustedes Tour. The Cuban host shared her magical experience on social media.
Lili Estefan and Kate del Castillo enjoy Ana Gabriel's concert together!
"Cantando a todo pulmón! This is how @jessimaldonadotv @katedelcastillo and I enjoyed the closing of the Latin American tour of @anagabrieloficial last night in #Miami. what a NIGHT! Congratulations Ana, you are UNIQUE, WE LOVE you," Lili wrote on Instagram.
The photos showed Lili and her very excited companions singing Ay Amor — one of Ana Gabriel's most successful songs — from the front row, a few feet from the talented singer.
Lili and Kate were fan girls
Lili also showed a shot of the singer and another of the venue, which was sold out. The star host of El gordo y la Flaca also shared the moment she and Kate met Ana Gabriel.
«After the concert last night @katedelcastillo and @jessimaldonadotv and I celebrate with @anagabrieloficial the closing of her tour,» she wrote on Instagram.
People criticize them
In the photographs, Kate, Ana Gabriel and Jessica are all wearing face masks, which got a lot of comments. «Why the muzzle? Did they have bad breath?» «Why masks? Is there a new virus?»
"I don't understand…..during the concert with a lot of people around, none of them had masks on and now that they are alone they decide to put them on???" "Ridiculous with the mask." "Don't wear masks, the pandemic is over."
Fans questioned why they wore masks in the photos
The comments did not end there and some even mocked them: «And the mask? Didn't they pay the entrance?» «Why do they continue to wear masks?»
There were also positive comments: «Those songs are hymns in all parts of Latin America, especially on Saturdays cleaning the house.» «Canciones matadoras.» «It was spectacular.» «We love you.»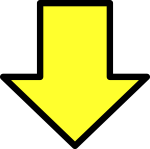 Related post