Residents are outraged by Florida's harsh new immigration law.
"It is not only anti-immigrant, but anti-American as well."
Governor Ron DeSantis is criticized.
A strict new immigration law in Florida, signed by Governor Ron DeSantis, threatens the existence of undocumented immigrants in that state. The new legislations imposes restrictions on health care and work based on immigration status. It includes fines and prison terms for those who transport or shelter undocumented migrants and even invalidates driver's licenses from other states. Critics say it's a violation of human rights and undermines communities.
Immigration attorney Jonathan Shaw, spoke to MundoNow about his opposition to the new law, stating that,»What they are doing in Florida is not only anti-immigrant, but also anti-American.»
Immigration lawyer decries Florida's strict new law
Looking back at his origins, Shaw points out that he has a certificate of citizenship in his office. It belonged to his great-great-grandfather who came to the country as an immigrant.
"America is a place where we can all go and achieve the American dream. Provide for our families and progress. Work and that's what it is.»
"We are all migrants"
Johnathan Shaw believes, "There is nothing more American than an immigrant. We are all migrants. Except for a small group of indigenous people who have always lived here."
Based on his work, on his experience as a citizen, Shaw states that what has been proposed and is being enacted in Florida goes against the principles of this nation.
"Florida is killing the American dream"
"Thinking about it the way you're asking me, Florida is killing the American dream. That is what is happening, because our history as a country is a history of immigrants."
Shaw believes the Statue of Liberty in New York City symbolizes the United States. It invites immigrants into the country to pursue their dreams. «That's why I don't agree, because it's not an American spirit.»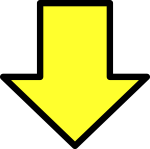 Related post