Lawmakers are asking immigrants to stay in Florida.
Is DeSantis' harsh new immigration law backfiring?
Now, some are claiming it was just a scare tactic.
Lawmakers are asking immigrants to stay in Florida. The harsh new immigration law, recently signed by Ron DeSantis in Florida, is having unintended consequences. Now lawmakers who supported it are backtracking.
As workers are leaving Florida, truckers are refusing to deliver goods to the state and undocumented immigrants are afraid to show up to work, lawmakers are asking them not to leave.
Lawmakers are asking immigrants not to leave Florida
Some legislators are asking through various media that immigrants not leave Florida and even to return if they have already left the state. According to Telemundo, they are worried about the local economy.
At a meeting in Miami-Dade County, which was organized by the Association of Hispanic Ministers, various legislators tried to clarify the new immigration laws. There were 160 people at the meeting — including ministers, pastors and organizers.
Florida state lawmakers ask immigrants not to pay attention to the new law?
In the meeting with religious leaders, Rep. Rick Roth said about the new immigration law: «This is a law for political purposes, more than a new public policy.» DeSantis signed the law on May 10.
Roth addressed farmers and farm workers who are angry about the new law. His remarks shocked some people, as he tried to convince them the law was basically a political move with «no teeth».
Is the new law a scare tactic?

According to Telemundo, Representative Alina García, of the 115th district, also shared some statements implying workers should not leave Florida.
She said, «It is a law for people to know that the state of Florida is not a sanctuary state. We are not. If they are undocumented, we in Florida we can't [receive them] anymore. We don't want more illegal people to keep coming to the state of Florida.»
Ron DeSantis continues to maintain his position
Ron DeSantis defended his state's decision to fly migrants from Texas to California on Wednesday, arguing that the state has practically extended an invitation to migrants.
DeSantis spoke during a meeting with police chiefs near the Arizona-Mexico border, pledging to control the border and making clear his position on immigration.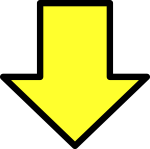 Related post