DeSantis' anti-immigrant law brings consequences for the state.
Latino truckers threaten to boycott Florida.
What's next for Ron DeSantis?
Latino truckers threaten to boycott Florida. Truckers across the country stand in solidarity with Hispanics and undocumented immigrants. Now on social media they are threatening to disrupt the transport of cargo to Florida as a rejection of the anti-immigrant law promoted by the Republicans and signed by Ron DeSantis.
The trucker boycott was scheduled to start when the harsh new law goes into effect on July 1 but, according to statements by Joel Barrera, leader of TAS/USA truckers, the protest has already begun and will intensify in the coming days.
Bad news for Ron DeSantis
"The boycott has already begun, zero charges are being ensured for Florida. We prohibit the removal and delivery of cargo to Florida. This is going to take a very ugly path," warns the activist.
According to the trade unionist, the consequences of the governor's decision are beginning to be felt. «I don't know where this idea came from, but it is very damaging to the economy, to trade prices, to all fruits, to the entire industry. This is all going to get terrible.»
Truckers plan boycott for Florida
Barrera says that the call to join the protest has spread to other states. "We are in support of our immigrant brothers who unfortunately have not been given documents in this country, that seems unfair to me and that is why we all decided to unite and stop. In other states they are promoting this massive protest… We'll see what results come."
«It seems to me that for the boycott to be worthwhile there must be a few days without Latinos in the entire country, so that you see how important Latinos are, if Latinos are not present the country does not move.»
Florida's harsh new law
Barrera continues, «Americans have gotten used to giving it to me to take away, and we Latinos put it in their hands as they like, they will no longer have that comfort.»
For Barrera there are two aspects of the new law that make it «unfair and inhumane.» One of them is that it prevents the transport of immigrants.
«It seems to me that this man should reconsider»
«You are going to tell me that I am going to see an injured child and I am not going to pick him up or take him away. That he is asking me for help, what am I going to do, am I going to let him die? Am I going to let him bleed out? That doesn't work with me. I'm going to ride it, I'm going to take it with me if necessary.»
«Little by little the union movement is organized, there is a call on Tiktok inviting them to join the protest. But Joel Barrera makes one last appeal to DeSantis: «It seems to me that this man should reconsider and do something. I know he is a great governor, but he has made a big mistake.»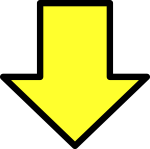 Related post