Arizona man assaults Latina construction worker.
The video of the incident went viral on TikTok.
The woman is receiving legal and economic support.
Arizona man assaults Latina construction worker. Many people dream of having a better future and think that moving to the United States will help them achieve their goals, but sometimes it can be challenging dealing with discrimination and hostility.
Such was the case of a Latina woman who recently went viral on TikTok after being assaulted on a job site. Brent Hospelhorn, 46, was caught berating and even hitting her.
Arizona man goes viral for assaulting Latina construction worker
The video shows the man, who is her supervisor, yelling obscenities as he enters the room. He then slaps her across the face. Carolina de la O posted the video on TikTok. The incident occurred on Tuesday, May 16.
Influencer Carlos Eduardo Espina duetted the video and provided an update, saying he was supporting her after what she experienced. «He attacked a worker in Phoenix, Arizona yesterday, I want to give you an update… I report that I have already contacted the girl who was attacked in the video and we are already supporting her… have put her in contact with lawyers who can help her.
The Latina construction worker is receiving support
«I am personally supporting her financially since, after this terrible situation, it is likely that she will not be able to work for a long time… so I am supporting her so that she can stay afloat while all this is solved… The victim works for a subcontractor who installs parts of the building and this man works for the general contractor,» said Carlos Eduardo Espina.
«This man was supervising the building when he got angry and attacked her,» Espina added. He also pointed out that the assailant is being investigated. Internet users immediately reacted: «Animal. This guy sue him.» «He has to pay for this.» «I like these kinds of videos because you are helping people.» «Incredible that the police do nothing.» «What try that with a Latino man.» it reads.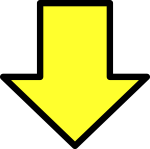 Related post