After making fun of the Mexicans, Lady Frijoles shows some skin!
Honduran Mirian Rodríguez shows off her voluptuous assets.
She shows off her figure after being part of the migrant caravan.
After making fun of the Mexicans, a former member of the migrant caravan — originally from Honduras and better known as Lady Frijoles — sends a sexy little gift. A video appeared on her alleged official TikTok account where she's wearing a tight miniskirt and a plunging blouse.
Recently, several videos were published on her account making fun of Mexicans after her unfortunate statements to a media outlet. She complained that as she passed through Mexico, the villagers offered her a plate of food made up of beans, which annoyed her.
IS SHE TRYING TO WIN OVER MEXICANS?
The indignation and anger of the Mexican people who condemned Lady Frijoles for what she said was intense. She received death threats and was the subject of many memes on social media. She returned to her country and she is television star there now.
But now Rodríguez is in the spotlight of the Hispanic public again. Her recent posts provoked a series of reactions among Mexicans that were not entirely pleasant. Mirian Rodríguez's supposed TikTok shared a 'little gift'. She uploaded a video showing off her assets in a spectacular way.
SHE HAS SOME 'TESORITOS'
It turns out that in a post on her supposed Tiktok account, @ladyfrijoles7, the television presenter shared a very daring video in which she shows her voluptuous physical attributes to delight her fans. That caused a stir in social media because she left so little to the imagination.
To the surprise of many, the Honduran woman has a sexy side. She showed that she has a heart-stopping figure which stuns the men. In a fitted blouse with a plunging neckline, she was bursting out of her top. Not to mention her miniskirt, which was also open on the sides and almost exposed her. Filed Under: Lady Beans cleavage miniskirt
DOES LADY FRIJOLES WANT TO WIN OVER THE MEXICANS?
This video that was posted on Miran Rodríguez's supposed official TikTok, shows the sexy and unknown side of the television host. Nothing remains of the Honduran who came through Mexico to go to the United States.
Although it is unknown if that account is actually her official account, everything seems to indicate that it is. There are many videos showing her daily life with her partner and with her baby. And there are several images of her life on television. However, she has never disclosed her social media. She is one of the most followed by internet users. Filed Under: Lady Beans cleavage miniskirt
AN IMPRESSIVE TRANSFORMATION
The video alludes to the amazing transformation that the Honduran woman went through. Remember, we met her on television when she appeared sitting on the floor, in an outfit that was nothing like what she's wearing in the video.
The alleged Lady Frijoles had no qualms about showing off her shoe collection in her huge closet. Something that she did not have before her trip through Mexico. Today she is famous in her country and admired by many of her countrymen, but harshly condemned by many Mexicans. To see the video click here. Filed Under: Lady Beans neckline miniskirt.
DID SHE WIN THE HEART OF THE PUBLIC?
Although she's showing off her figure in an amazing outfit, it is not the first time that she shared her assets on her supposed TikTok account. She has shown off her legs in other videos with music. Many of her followers thank her, since she is a well-known figure not only in his country, but in Latin America.
In other images, she appears sitting wearing white short shorts displaying the great confidence she has in herself. She is not afraid to go out in public or tell it like it is. That is why some people hate her and others can't get enough.
The post Lady Frijoles boasts a great body in a daring miniskirt (VIDEO) appeared first on Mundo Hispanico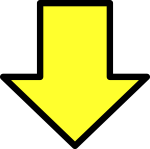 Related post