Do you know Kimberly Clark Saenz, the Killer Nurse's story? This woman was sentenced to life in prison. Among her biggest crimes is the murder of five people and the attempted murder of five patients, plus three charges for aggravated assault.
Kimberly Clark Saenz was born on November 3, 1973, in Fall River, Massachusetts, in the United States, although she worked as a nurse in Texas, in the dialysis clinic DaVita, even though she had been fired from several other places because of drug theft and for altering her antidoping tests. Find out more about this case:
Kimberly Clark Saenz: Early life
Kimberly Clark Saenz is a serial killer and former licensed nurse who's currently imprisoned in Mountain View, in Texas, after being sentenced to over 60 years in prison for meddling with the treatment of some patients at a dialysis clinic in Texas. Little is known about Clark Saenz's childhood and her personal life, but at the time of her detention she was married. She has two children.
For many years, Clark Saenz, known today as the Killer Nurse, worked in several hospitals, where many patients looked up to her and described her as an admirable person who was always looking for the well-being of all her patients, even though in her daily life she suffered from drug addiction, which hindered her labor, leading her to steal drugs and, eventually, attack her own patients.
The beginnings of a criminal life
The first reports of criminal activity carried out by the Killer Nurse came from the Woodland Heights hospital, where her superiors found her stealing Demerol and altering her own antidoping tests. She was fired immediately, not only from Woodland Heights, but also from three other hospitals where she later worked.
In 2008, Clark Saenz started her life as a serial killer when she injected bleach to her dialyzed patients, a mix that turned out to be lethal for at least five patients and left permanent sequelae in others. A notable increase in the number of people dying in the clinic raised suspicion on Kimberly Clark Saenz.
The first suspicions
The suspicions that arose as a result of the fatal cases in the dialysis center DaVita Luftkin, aside from the fact that Clark had expressed her dislike for the patients, made Amy Clinton, her coordinator, look into what was happening. Thanks to that, she found out that two patients had seen Clark Saenz preparing a "suspicious" substance.
Before Clinton could conclude that Clark was responsible for two deaths, and in order to avoid firing her with no evidence, she decided to assign her to the role of patient care technician, something the Killer Nurse greatly disliked.
The investigation begins: Kimberly Clark Saenz is exposed
With the testimony of the patients, who affirmed they had seen Kimberly Clark Saenz preparing a lethal bleach injection, she was stopped before she could do the same to other patients, although by then she had already killed five people.
The DaVita clinic had to suspend operations for over two months. At that time, the trial against Kimberly Clark Saenz started and the managers of the clinic released a press statement where they assured the danger was over.
Trial and Sentence
Kimberly Clark Saenz's defense team argued she never committed the crimes she was being charged for, and that those deaths had occurred because the nurse had tried to clean the dialysis tubes with bleach. Clark didn't testify but assured that she would have never been capable of doing such a thing to her patients.
However, the evidence found in her computer proved that the nurse had searched for the term "bleach poisoning" to know if the liquid could be detected in the patients' bloodstream. Kimberly Clark Saenz was condemned to life in prison without parole on March 31, 2012.
The post Kimberly Clark Saenz, The Murderer Nurse-Crimes of Terror appeared first on Hispanic World.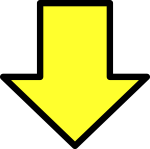 Related post