Kiko launched a petition for immigrants.
He asked people not to cross into the US without documents.
He launched a petition through social networks.
Carlos Villagrán, better known as 'Kiko', spoke out about migration and the challenges faced by millions of people.
Through social networks, he addressed one of the problems that most affects Mexico and the United States.
In the video that he shared on his profile, he highlighted that people who wish to cross must go to the Customs and Border Protection Office, specifically CBP One.
The actor chose to address this topic after the migration crisis that the Aztec country is experiencing due to the arrival of migrants from various nationalities.
'KIKO' TALKS ABOUT MIGRATION
«Kiko», a character from the Mexican television series «El Chavo del Ocho», appeared on Friday in a video from the United States embassy in Mexico, as indicated by the news agency EFE.
He appeared in the video to warn migrants about the so-called "coyotes", traffickers who cross people without documents in search of the so-called American dream.
«The coyote mob always leaves you stranded, it is better to tell them to get out, to leave,» says the character played by actor Carlos Villagrán in a message.
Villagrán's decision to speak on this matter arises in the midst of the migration crisis that Mexico and the United States face due to the arrival of migrants from various nationalities.
What did the actor highlight?
In the video published on social networks, «Kiko» also encouraged migrants to legally cross into the United States and to use the Customs and Border Protection CBP One application.
This service is designed to schedule appointments with immigration authorities, promoting orderly and safe entry, as noted by the EFE agency.
"Get out, get out, get out, you make me desperate," he says to traffickers. "Then, cross legally into the United States," he added, as quoted by EFE.
At the beginning of the video, «Kiko» is seen playing with a scale truck. The toy truck has an accident and ends up crashing into a vehicle, leaving «everyone destroyed,» EFE reported.
The most common accidents?
Later, in the game, a toy ambulance arrives and confirms that "everything was destroyed," as highlighted by the EFE agency.
This serves as a reference to numerous incidents in Mexico where trucks, clandestinely transporting migrants to the U.S. border, have accidents.
Similarly, there have been many cases where truck trailers were abandoned with migrants inside, most of whom tragically die from asphyxiation and heat stroke, according to EFE.
The actor, known for his acting and significant influence on popular culture, has leveraged his social media platform to raise awareness.
What happens to migrants?
Last August, there was a resounding collision involving a bus transporting Venezuelan migrants, resulting in 16 deaths and 36 injuries.
Meanwhile, in July, Mexican authorities discovered 303 migrants in boxes of Torton-type cargo trucks and a tractor-trailer, as noted by EFE. TO SEE PHOTO CLICK HERE.
Experts say that undocumented migrants traveling the roads of Mexico in hopes of reaching the border are vulnerable to such accidents. TO WATCH VIDEO CLICK HERE.
Frequently, members of the Venezuelan exodus journey daily hidden in cargo trucks, enduring overcrowded conditions and often facing mistreatment from the so-called "coyotes".
Of great relevance?
Carlos Villagrán has consistently shown his commitment to social causes, using his platform to shed light on pressing matters.
His voice carries weight at a time when migration remains a pressing concern in both Mexico and the United States.
Villagrán leverages his influence to raise awareness about migration, emphasizing the importance of addressing it in a compassionate and humane manner.
On social media, however, some users commented on Villagrán's age, suggesting that «you have to know when to retire.»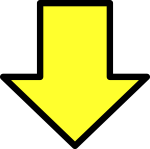 Related post