Karina Yapor's parents confronted Marlene Calderón.
They made serious accusations about Calderón.
Family tensions boiled over.
Following the release of the series Ellas Soy Yo, Gloria Trevi, people are eager to learn more about the Trevi-Andrade clan.
One of the characters who has garnered the most interest among viewers is Marlene Calderón.
Here, we recall the day when Karina Yapor's parents had a confrontation with the former backup singer, who is originally from Los Mochis, Sinaloa, Mexico.
It seems that Ellas Soy Yo will reveal more secrets than initially thought.
Marlene Calderón appears in court
According to Vlex, Marlene Calderón was confronted by Karina Yapor's parents at the Fourth Criminal Court in Chihuahua.
At that time, there was speculation that some of Trevi and Andrade's alleged victims might be present.
It was expected that Aline Hernández, the music producer's second wife, and the Chilean Edith Zúñiga would attend the trial.
«We are going to commence the probatory period for Marlene Calderón. Proof has already been presented,» said Héctor Talamantes Abe, the Fourth Criminal Court judge.
Karina Yapor's parents were summoned to testify
Furthermore, Héctor Talamantes Abe stated that some evidence would be presented and Karina Yapor's parents were summoned to testify.
«We have already requested statements from all the witnesses who have already given statements in the case,» said the Fourth Criminal Court judge.
It should be noted that the victims did not reside in the state of Chihuahua so, although they were given the opportunity, not all were able to attend.
Aline Hernández was willing to travel to testify in this case that captured attention.
What was Marlene Calderón accused of?
Let's remember that Marlene Calderón was accused of kidnapping and statutory rape.
She was also charged with aggravated statutory rape, which could have resulted in a maximum sentence of 15 years.
«Marlene's preliminary investigation period has already begun, and the trial continues. The apprehension of these individuals does not interrupt us in any way.»
By 'these individuals,' they were referring to the Mexican singer Gloria Trevi and Sergio Andrade. In addition to Edith Zúñiga, there was a possibility that Tamara Zúñiga might also appear.
Karina Yapor had a confrontation with her father
On one occasion Karina Yapor had a confrontation with her father, Miguel Yapor.
No one expected father and daughter to have a heated argument.
While Karina once again refused to speak and sought refuge from the police, Miguel Yapor spoke to the media.
«I'm going to ask you to excuse us for the time being; it was a bit difficult with my daughter,» Yapor said. He couldn't speak with her privately.
They refused to provide more details
Vlex reported on what what Karina Yapor and her father said to each other.
«It was very difficult; for the time being, I can't provide any further comments. I need to talk to her first because the confrontation was a bit difficult,» said Miguel Yapor.
Héctor Hugo Perea, the family's lawyer, declined to provide details of this uncomfortable confrontation between father and daughter.
It is worth noting that Marlene Calderón was released from prison after her family posted bail, which amounted to a substantial sum of money.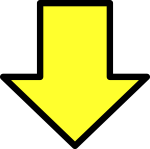 Related post