Jaime Salinas was arrested for murder in Houston, TX.
Jaime Torres Jr. was shot to death outside a bar.
Salinas could face the death penalty.
Jaime Salinas was arrested in Houston, Texas for the shooting death of Jaime Torres Jr. outside a bar. Jaime Salinas, 18, faces capital murder charges for the murder committed as he was trying to steal the victim's truck. He's being held in a Harris County jail cell.
The Penal Code of the State of Texas specifies that the crime of capital murder like the one faced by Jaime Salinas is punishable by death. Salinas already has a criminal record.
Jaime Salinas is arrested for the shooting death of Jaime Torres Jr.
At 12:30 in the morning on Monday, May 7, 2023, a customer at the popular Bombshells Restaurant & Bar at 12800 Gulf Freeway found an injured man lying in the parking lot. That person called 911.
Detectives from the Homicide Division of the Houston Police Department (HPD) went to the scene to investigate what happened at the bar at the intersection of I-45 and Fuqua Street. Bombshells is very popular with Hispanics in the area.
The motive was carjacking
HPD detectives then found a mystery at the scene. Jaime Torres Jr. driven his Chevrolet Silverado truck to Bombshells Restaurant & Bar to have a few drinks with some friends. At one point Torres Jr. was asked to leave because he had become aggressive.
Jaime Torres Jr.'s friends let him go alone. Detectives then discovered that the Chevrolet Silverado was missing from the parking lot. They believe the motive for the murder was theft.
The fugitive is captured after several days
Based on videos from the security cameras at Bombshells Restaurant & Bar, detectives were able to identify Jaime Salinas as the alleged perpetrator in the murder of Jaime Torres Jr. Salinas was taken into custody without incident on Thursday, May 18, 2022 in Pasadena, Texas.
Jaime Salinas will face Judge Robert Johnson of the Harris County 177th Criminal District Court. The judge has not determined when the detainee's first hearing will be. In October 2022, Salinas was arrested for taking a gun from a police officer Pasadena Police Department.
Jaime Torres Jr.'s family asks for help from the community
"Unfortunately, Jaime lost his life while having his truck stolen on May 7, 2023. We need donations to help us with funeral expenses. Anything you can donate is greatly appreciated. God bless you» wrote Arlina Mendoza in the account Funeral Expenses.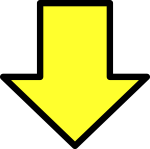 Related post