Rumors of a romance with Ricky Martin are swirling.
Fans wonder if Eduardo Verástegui is gay.
He's secretive about his love life.
Is Eduardo Verástegui gay? Fans have been curious about his sexuality since his early days on Spanish-language soap operas.
The Mexican press has speculated about a steamy romance he allegedly had with singer Ricky Martin.
To this day, Verástegui has not disclosed whether he is gay or not. His personal life remains a mystery to his fans.
The star, who rose to fame as a soap opera actor, is currently focused on his political career in Mexico.
Is Eduardo Verástegui gay?
The sexual orientation of actor and film producer Eduardo Verástegui has been widely debated by the Spanish-speaking press.
Javier Ceriani, of the gossip show Chisme No Like, claimed that Verástegui had a romance with Ricky Martin in the early 2000's.
Ceriani reported on Chisme No Like that the couple lived together in a luxurious house in Miami Beach.
The Argentine reporter stated that the romance between the two stars occurred while Martin was still in the closet.
He's accused of homophobia
Eduardo Verástegui has not been immune to controversy and was accused of making homophobic comments on social media.
People criticized Verástegui in April for associating pedophilia with homosexuality.
Openly gay actor Polo Morín criticized Verástegui for his comment on X (formerly Twitter).
E! Latino reported that Morín said, «If that was YOUR case when you were homosexual, it remains only as YOUR PERSONAL DELINQUENT experience.»
Verástegui opposed gay marriage at one time
Eduardo Verástegui was previously in the spotlight for opposing gay marriage.
The Mexican actor stated that he opposed gay marriage during an interview with CNN en Español in 2011. However, he later retracted his stance.
In a more recent interview with CNN in 2015, Verástegui stated that his position on same-sex marriage had changed.
«Today my position is to love others and help them become better versions of themselves. There is more that unites us than divides us.»
He's currently single
Eduardo Verástegui is currently single, or at least that's what is publicly known.
The Mexican actor, producer and politician has not disclosed any romantic relationships on social media.
Verástegui is known for being very private about his personal life and primarily shares content related to his work.
The star has started a new chapter in his professional life by launching a run for president of Mexico in 2024.
He was celibate for 13  years!
Eduardo Verástegui often makes controversial statements to the media.
In May 2015, Verástegui told Cuban journalist Ismael Cala that he had not had sex in 13 years.
«It's been 13 years since I had sex,» the actor said, referring to his wild youth when he had no boundaries and was surrounded by women.
The politician also admitted that sleeping with many women boosted his ego.
Eduardo Verástegui is running for president of Mexico
Eduardo Verástegui announced on Instagram that he wants to run in for president of Mexico in June 2024.
«I have just registered my intention with the INE to run as an independent candidate for the presidency of the Mexican Republic.»
«My fight is for life. My fight is for freedom. It's time to remove the same old faces from power.»
«Our country needs a new way of doing politics to eradicate corruption and impunity. We are still in time!»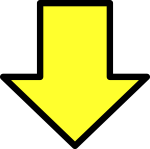 Related post