The IRS will no longer make unannounced home visits to taxpayers.
This is to combat scams and keep their workers safe.
The change is effective immediately.
The Internal Revenue Service (IRS) has announced that they will cease making unannounced visits to taxpayers.
Códice Críptico is a new podcast on MundoNow's Óyenos Audio. Host Dafnne Wejebe discusses all the world's mysteries, including conspiracy theories, UFOs, past lives, the afterlife, the paranormal, spirituality, numerology, and more.
Listen to the new Códice Críptico podcast by clicking on the image
Good news from the IRS: They will cease unannounced visits to taxpayers
The United States Treasury announced Monday that the IRS will end its decades-old policy of making unannounced visits to homes and businesses, with the aim of keeping its workers safe and combating scammers who pose as IRS agents, according to The Associated Press.
Effective immediately, IRS agents will no longer make unscheduled visits to taxpayers' homes and businesses «except in a few unique circumstances,» the Treasury Department said in a statement. Instead, the agency will send letters to people to schedule meetings.
In recent years, the IRS has experienced more threats
The change ends «an era at the IRS» the agency's new commissioner, Daniel Werfel, told reporters on a call Monday. The visits seek to resolve taxpayer responsibilities by collecting unpaid taxes or unfiled returns.
In recent years, the agency has experienced more threats, partly linked to conspiracy theories that agents target middle-income taxpayers more aggressively after the passage of a climate, health and tax bill that provided $80 billion to boost tax collections.
The issue of home visits has been politically contentious
In response, the agency announced last August a comprehensive review of security at its facilities. And in May, the IRS said it would begin limiting personally identifiable information from workers in communications with taxpayers.
The National Treasury Employees Union which represents IRS workers, praised the agency for ending unannounced visits. The issue of home visits has been politically controversial this year.
Citizens and permanent residents of the United States must file tax returns each year
Ohio Republican Rep. Jim Jordan sent a letter to Werfel and Treasury Secretary Janet Yellen in March asking why journalist Matt Taibbi received an unannounced home visit from an IRS agent shortly after testifying before Congress about his Twitter files investigation.
Income tax is one of the main sources of revenue for the federal government and funds a variety of public programs and services. Citizens and permanent residents of the United States are required to file tax returns with the IRS annually. It is important that taxpayers comply with their tax obligations and file their returns accurately and on time, as non-compliance can result in penalties and fines from the IRS.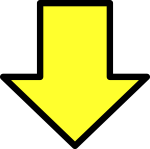 Related post