Intense heat wave is blamed for 13 deaths in Texas and one in Louisiana.
The scorching temperatures are moving east.
The heat wave is causing widespread power outages.
Intense heat wave blamed for 13 deaths in Texas. Severe weather continues to rage across the US. After millions were affected by intense storms across much of the country, now a heat wave has caused several deaths in the Southwest.
The scorching heat swept across the southeastern United States on Wednesday, extending dangerous temperature warnings as far east as Mississippi and Tennessee, according to The Associated Press.
Intense heat wave sweeps across the US
Meanwhile, California is facing its first major heat wave of the year. The National Weather Service warned that dry, hot and windy conditions could cause dangerous fires in parts of Texas, New Mexico, Arizona, Colorado and Utah.
Temperatures were forecast to exceed 100 degrees Fahrenheit (38 degrees Celsius) in much of the Southeast and high humidity was expected to push heat indices above 115 degrees Fahrenheit (46 degrees Celsius) in some areas. Persistent power outages brought by weekend storms compounded heat-related suffering in Arkansas.
The heat wave caused widespread power outages
More than 10,000 residents are still without power in the central part of Texas. In Cabot, northeast of Little Rock, a local senior center provided fresh air and a place to charge cell phones and tablets for those without power, according to the AP.
"Usually I only come in at noon for lunch," said Clint Hickman, who was still waiting for the power to come back on. "It's good to get some fresh air, so I came a little earlier," he added in a phone interview on Wednesday.
Warning issued for severe weather in US
The Associated Press reported that in Louisiana, a 49-year-old man from the neighboring city of Bossier was found lying on a sidewalk in Shreveport, where the temperature on Sunday reached 97 degrees Fahrenheit (6 degrees Celsius ) 10 degrees more than the average for the date.
The death of a 62-year-old woman on June 21 in Keithville was also blamed on heat. Her relatives found her after several days without power due to previous heavy storms, the Caddo Parish coroner's office said.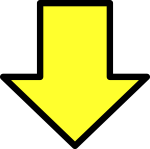 Related post