A fatal apartment fire in Chicago.
A husband and wife suffer a tragic fate.
A GoFundMe has been set up to raise money for the funeral.
A terrible tragedy unfolded in the Romano family as a fire engulfed their apartment in the Belmont Cragin neighborhood of Chicago.
Ismael Ortiz, 45, his wife Margarita Romano, 63, and Ismael's sister were surprised by the sudden flames and smoke that broke out while they were sleeping.
Neighbors say that the fire alarm started ringing at 5:00 am.
Witnesses say they saw Ismael desperately seeking help as he descended the stairs.
Tragedy strikes the Romano family
He kept repeating urgently: «Please help my wife! I couldn't do anything; I couldn't go into the flames.»
Both women were stuck inside the apartment on the third floor. Ismael went door to door, desperately searching for someone to assist them.
Emergency teams discovered the women unconscious. They successfully rescued and transported them to a hospital.
Firefighters stated that as Ismael sought help, he was exposed to smoke and needed medical attention as well.
The husband and wife suffer a tragic fate
Ortiz and his wife passed away hours later. According to the coroner's report, they succumbed to heat and smoke inhalation injuries resulting from the fire.
The third victim is currently in critical condition and is receiving medical care.
The firefighters haven't yet determined the cause of the fire.
Rescue teams explained that the situation could have been even worse if Ortiz hadn't alerted the other neighbors.
LISTEN TO CÓDICE CRÍPTICO BY CLICKING ON THE PHOTO
MundoNow invites you to listen and download the Códice Críptico podcast on Óyenos Audio.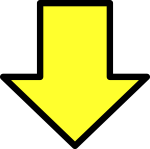 Related post