Spend less and move towards financial success.
Tips to spend less and reduce expenses.
Ways you can save money by reducing costs.
When we talk about ways to save money, we mean two things: saving more and spending less.
We'll give you tips on how to save when buying groceries, dining out, getting gas, finding entertainment.
As well as paying monthly bills, filling prescriptions and other ways to save on everyday expenses.
From reducing your cable bill to making small changes to your daily habits, these tips will help you save more.
How to save money on groceries
Create a shopping list (and stick to it). Do it before you leave the house and then stick to it. Know what is necessary and do not allow yourself to fall into impulsive purchases.
Buy generic brands. Buying the store brand will typically save you up to 30% without needing to clip coupons. If you don't like it, it's easy to go back to the national brand.
Clip coupons and use cash back apps. Check those mass mailing flyers for coupons, instead of throwing them in the trash.
Join a warehouse club. So you can buy essential products at lower wholesale prices. You may also be able to get a deal on the initial membership.
Spend less on gasoline
Daily commutes and regular errands can quickly empty our tanks. But there are several simple ways to save on gasoline:
Drive less or combine errands. You may also be able to save on gas by working more from home, using public transportation, or carpooling.
Download applications to save on gasoline. An easy way to find cheaper gas stations is to download a gas-saving app on your phone.
Use a credit card with rewards benefits. For example, the Citi Custom Cash® Card gives you 5% back on your top spending category each month.
In automobile and home/rental insurance
If you own a car or a home, there's a good chance you're making monthly insurance payments.
Spend time researching insurance companies and comparing prices.
There is no need to wait until your current policy has expired to switch car insurance providers.
With most companies, you can switch at any time without having to pay for the rest of the policy.
In public services
You can reduce your heating and air conditioning use by dividing your home into zones that allow you to heat or cool only the rooms or areas that are being used.
You can control each zone in your home with individual thermostats, or you can opt for a simpler approach with a lower upfront cost.
Another way to save is to opt for more efficient light bulbs. Although they may cost a little more up front, they will last longer and use less electricity.
The website of the Department of Energy claims that switching to energy efficient lighting is one of the fastest ways to reduce your energy bills.
Savings on TV/Cable
Eliminating cable is another great way to save big on monthly expenses.
According to a July 2022 report from doxo, a bill payment service, the average cable bill for American households is around $114 a month.
By switching to a streaming TV service, you can easily save real money each month.
If you know which channels you'd like to keep, check out our research tool of live streaming channels to find the perfect live streaming service for you.
How to save money on your mobile phone bill
One way to reduce costs is to change mobile phone operators. Opting for a smaller operator is a great way to save big.
If you currently use one of the major mobile carriers, consider switching to one of these smaller alternatives that use the same towers:
Verizon: Visible, Twigby or Xfinity Mobile
AT&T: Cricket Wireless, H2O Wireless or Consumer Cellular
T-Mobile: Metro by T-Mobile, Mint Mobile, Republic Wireless, Boost Mobile or Tello Mobile
Save money on other everyday purchases
Be mindful when eating out. Instead of opting for fast food, prepare a snack or a simple and healthy lunch to take with you when you leave the house.
Use your credit cards wisely. Be careful not to overspend, as interest rates add up quickly.
Pay in cash whenever possible. If you are not trying to accumulate rewards with your credit card, making cash purchases is the best option.
Compare prices. Before making any purchase, take some time to make sure you're getting the best deal.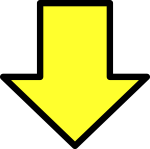 Related post